Ready for a Covid-Impacted Holiday Season?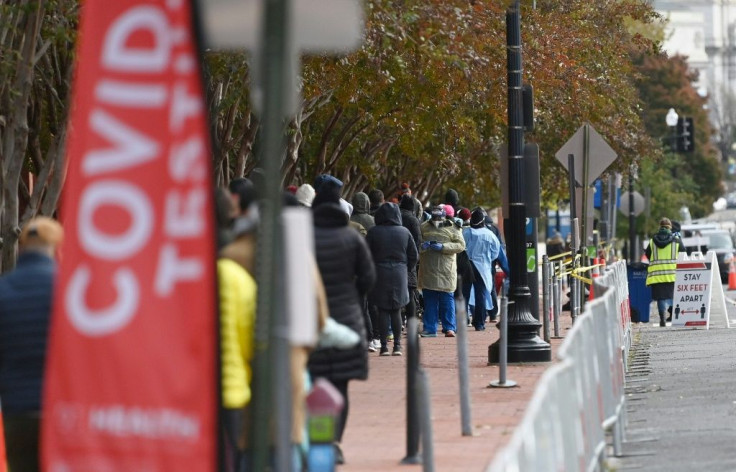 Coronavirus cases are spiking across the country, and local and state governments are trying to curb the spread. Here's a synopsis of pandemic-created changes to review as we head into winter and the holiday season.
In most cities, expect indoor dining to no longer be an option -- it's already happened in Philadelphia and St. Louis, as well as cities in Michigan, Kentucky and more. Outdoor dining will likely also face restrictions in most areas, with limits on how many people can be at a table. Some areas, like Los Angeles, have decided to ban even outdoor dining completely.
Entertainment
Entertainment venues are among the first places being affected by closures. Don't expect to be able to visit your favorite theater, museum or recreation center for the next month or two.
Exercise
Gyms are facing closures and strict occupancy limits. With the weather getting colder, outdoor exercise like hiking and running is becoming less appealing, and at-home DIY solutions will be more common.
Shopping
Many states and cities are restricting how many people can shop at one time. These may be a percentage like 25 % , a hard cap like 75 customers, or a number based on square footage. There may also be mandated closing times, so make sure to check before you go.
Outdoor Gatherings
Limits on outdoor gatherings are returning this fall, putting festivals, concerts and expos in jeopardy. In some cases, like Philadelphia, even stricter controls are in place than earlier this year -- you won't be finding to-go alcohol for sale, at least through the end of the year.
Sports
While major leagues haven't yet responded to the restrictions going into effect, youth sports are being shut down across the country, and stadiums will still sit empty. If you're craving some sports, you'll need to see them on TV.
The Take Home
Public health officials say keeping a lid on Covid-19's second wave will require tough restrictions and changes to what little "normal" we've regained. Check with your local authorities and news stations to keep current on what's going on in your neighborhood.
Published by Medicaldaily.com