5 Healthy Options To Replace Your Favorite Junk Foods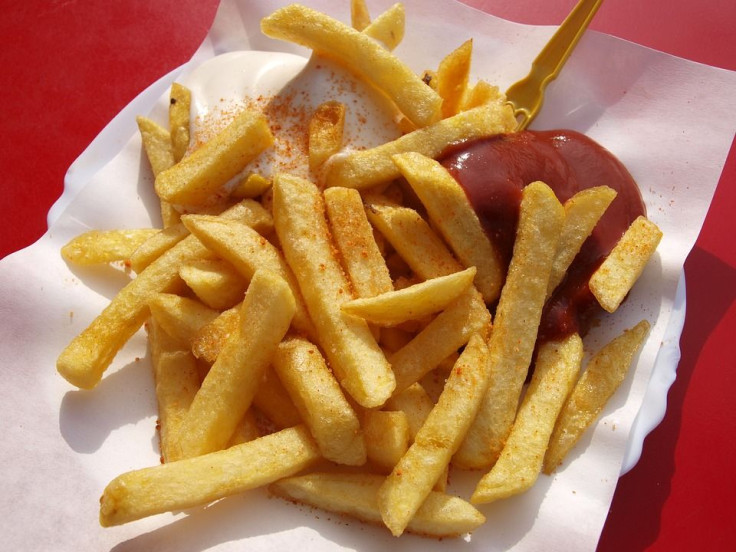 If there's any day to indulge in your favorite sweet or savory treat, it's today: National Junk Food Day. Every year, July 21st is dedicated to snacking on junk foods, which are usually considered to be foods high in fats, sugars, salt, calories, and with essentially no nutritional value.
By all means, chow down. But, if you'd rather celebrate guilt-free, here's five healthy alternatives to some of America's most popular junk foods, recommended to Medical Daily by Registered Dietitian Marissa Ciorciari.
Read: Twinkie Diet' For Weight Loss: Can Eating Junk Food Really Help You Lose Weight?
Craving Fries? Try Baked Sweet Potato Fries
Traditional fries are usually stripped of their fibrous, nutritious skin and deep fried in oil. Instead, consider swapping them for baked sweet potato fries. Another way to prepare the potatoes are to thinly slice and bake them like chips.
Thinking About Chips? Swap For Whole Grain Tortillas
Doritos are one of America's most popular junk foods, according to a TIME magazine report on the top iconic junk foods in the country. Ciorciari recommends swapping Doritos, nachos, or other chips with baked whole grain tortillas. Too bland? Use toppings like salsa and guacamole to spice it up a bit.
Read: Why Didn't Junk Food Cause Obesity In The Past?
Want Pizza? Consider Making It At Home
If you're craving a hot, cheesy slice of pizza, consider making it at home. Swap the dough for whole grain sprouted English muffins, and for the sauce and cheese, use chopped fresh tomato and shredded reduced fat mozzarella cheese. Top it off with fresh basil for extra flavor and antioxidants as well as a side salad to complete the meal.
Chocolate Lover? Look For This Type
Instead of milk chocolate, Ciorciari says to read the label and look for sweets that are above 70 percent dark chocolate or raw cacao nibs. One of her favorite recipes are keep-in-freezer dark chocolate peanut (or almond) butter cups; here's the recipe.
Screaming For Ice Cream? Make "Nice" Cream
Instead of opting for popular brands of ice cream which are usually high in fat and sugar, make your own "nice" cream. Put frozen bananas or other fruit in the blender for a few minutes and top it with shredded coconut. Or try one of these alternatives to the traditional sweet treat.
See also: Addicted To Junk Food? Study Suggests We Can Train Mind To Switch Off Binge Eating Habits
How To Travel Healthy: 5 Food And Nutrition Tips For Your Summer Vacation, From A Registered Dietitian
Published by Medicaldaily.com