5 Worrisome Public Health Crises Gripping the World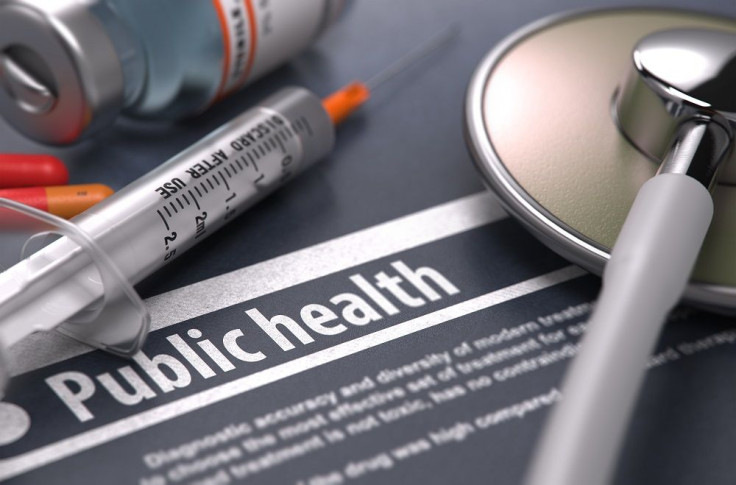 COVID-19 is the public health crisis that's grabbing the most headlines and commentary at the moment; but, as we head into 2021, the Coronavirus isn't the only public health crisis that's affecting global citizens. Let's take a look at 5 of the other worrisome health crises that are currently gripping the world -- and, for each of these crises, let's also consider what the impact might be if there were sufficient numbers of dedicated professionals working to mitigate this problem.
1. The Addiction Crisis
Drug abuse hasn't gone away during the COVID-19 crisis; in fact, it's become even worse than it was previously. Abuse of opioid drugs, crystal meth, cocaine and other drugs is soaring. Many locations are currently experiencing double-digit upswings in deaths resulting from drug overdoses. Compounding the issues are understaffed public healthcare facilities and deepening budget deficits. In the time period spanning from April 2019 to April 2020, there were 76,000 people who died of drug overdoses, which set a new all-time record.
As if that weren't bad enough, the addiction crisis also appears to amplify the COVID-19 crisis. This is because addictions to substances such as tobacco and opioid drugs weaken the immune system, making the addict more susceptible to adverse outcomes from COVID-19.
2. The Sleep Deprivation Crisis
According to experts at Ecosa, a popular Australian mattress purveyor, teenagers typically need 8-10 hours of sleep each night, and fully grown adults usually need 7-9 hours.
Many people, however, do not get sufficient amounts of sleep. Insomnia was already a massive problem well before COVID-19 became an issue; it has been influenced by other ongoing health issues including hypertension, cancer and obesity.
COVID-19 hasn't uniformly affected people's sleep patterns. For some people, the lockdowns were actually beneficial, because having time at home gave them time to sleep more and nourish themselves better. But, as the Coronavirus crisis drags on, insomnia and sleep disorders have become increasingly problematic for some people, many of whom are stressed out due to concerns about unemployment or sickness.
3. The Obesity Crisis
In September of 2019, US News reported that obesity is a public health crisis in America. It hasn't ceased to be an issue since then.
Obesity is problematic because it is correlated with many serious health concerns including cancer, type 2 diabetes and cardiovascular disease.
4. The Racism Crisis
In 2020, the American Medical Association (AMA) took the unprecedented step of declaring racism to be a public health threat. In response to the threat, representatives of the association outlined a plan to proactively address the issues they perceive to be responsible for creating the crisis. Multiple US cities, counties and states followed suit, also declaring racism to be an emergency public health crisis affecting their citizens. These declarations came from various locations and jurisdictions including Colorado, Sacramento County, Boston, East Lansing and many others.
The connection between racism and public health might not be immediately obvious unless you have some familiarity with specific facets of healthcare where racism appears to adversely affect outcomes. One prominent example is the maternal health crisis among people of color. Their birth outcomes are worse, with a much greater chance of maternal death in childbirth than white women experience.
5. The Global Shortage of Healthcare Workers
The world needs more healthcare workers to meet the growing demands presented by an ageing global population and all the other above-mentioned health crises. In particular, more health administrators, physicians, nurses, midwives, aged care workers, and trained public health experts will be needed.
One of the most significant problems that needs to be addressed: There are not enough spots available in medical schools and nursing schools. This has had the effect of creating a bottleneck in the numbers of doctors and nurses that successfully get trained to administer primary care and specialized care to people who need it.
One possible solution to the problem: It would be beneficial for more people to consider entering the healthcare industry via roles that do not directly require completion of medical school or nursing school.
For example, there's a shortage of medical administrators, with career experts at the Bureau of Labor Statistics predicting a whopping 32 percent growth for this role by the year 2029. It is possible to secure a medical administrator's job by pursuing an advanced degree in a closely related field such as public health, healthcare administration or business administration.
These, of course, are not the only health crises the world is facing; but, aside from COVID-19, these are a few of the more problematic crises that are wreaking havoc on the global population. With so much work to be done in averting these crises, it's a great time to pursue a career in the healthcare industry.