7 Dead Babies Found Packaged In Utah Woman's Home, Prompting Police Investigation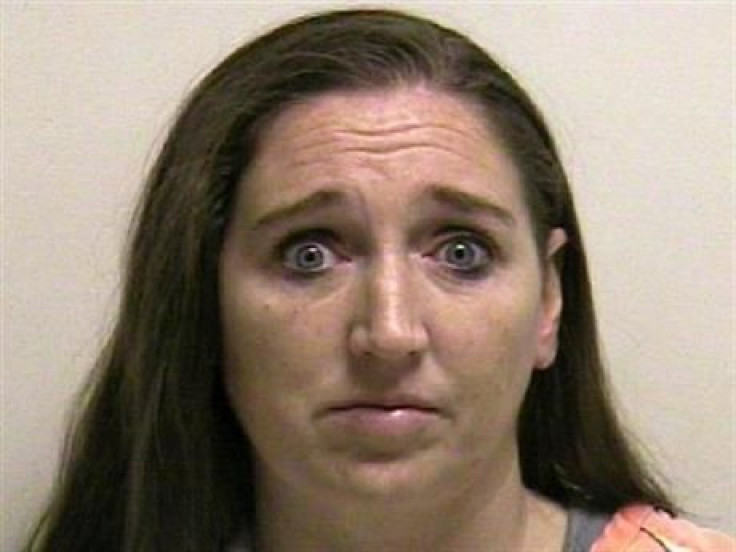 Utah mother, Megan Huntsman, has been taken into police custody after members of the Pleasant Grove Police Department discovered seven dead babies at her former residence this past Sunday. The gruesome discovery, found packaged in cardboard boxes, was initially made by one of Huntsman's daughters who are currently living at the home along with her two sisters.
Huntsman's ex-husband, Darren West, has denied any culpability in the matter although police say the two were still together when Huntsman allegedly gave birth to the infants and quickly disposed of their bodies. Through a preliminary investigation, investigators believe Huntsman gave birth to the infants between 1996 and 2006 before murdering them.
"A family member was cleaning out the garage and came across a box that looked suspicious. Upon opening the box they found the infant inside," Capt. Michael Roberts of the Pleasant Grove Police Department told ABC News. "It's still an ongoing case so we're still working on some information we've received."
Huntsman's three daughters, ages 13 to 20, say they don't recall their mother being pregnant at the time the murders were estimated to take place. West, who had recently spent time in prison due to a drug related offense, has not been named as a person of interest in the investigation. When asked how West could have no knowledge about the murders, Capt. Roberts answered, "That's the million-dollar question."
Hunstman has been charged with six counts of murder at this time. Police did not comment as to why she wasn't being charged with a seventh. Medical examiners are currently inspecting the tiny bodies to decide on a cause of death. Investigators have also obtained DNA sample from both Huntsman and West in hopes of determining if, in fact, they were the parents of the deceased infants.
Published by Medicaldaily.com