Acne App Is Just What The Doctor Ordered: How Your iPhone Could Help Improve Your Skin Problems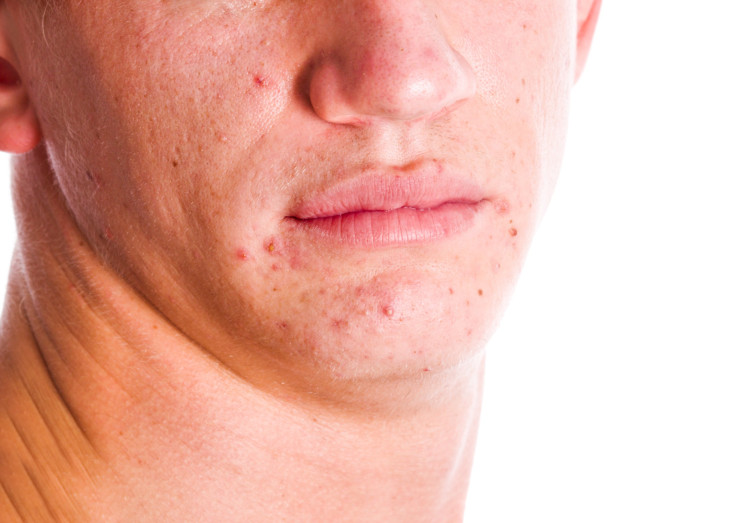 Since the iPhone's introduction in 2007, smartphone applications have become part of our everyday lives. Some of the most well-known apps are entertainment based, such as Instagram and Angry Birds. All iPhone apps are not limited to forms of enjoyment, and today, more than ever before, for anything you can imagine: There's an app for that. A student at Northwestern University has created an app to help users better understand how their diet may affect their skin. The app, called diet & acne, is revolutionizing the way both users and doctors think of smartphone apps.
The app uses information from a systematic analysis of peer-reviewed research studies in order to inform users whether or not there is scientific evidence linking acne to different types of food, according to a recent press release from Northwestern University. There are many myths out there surrounding acne and its causes. Often those who suffer from acne are misinformed on the different types of foods that can worsen the symptom. "Users may be surprised to learn that there is no conclusive evidence from large randomized controlled trials that have linked chocolate and acne," explained the app's creator, Diana Cohen.
The app advises users that foods such as dairy, especially skim milk, whey protein, omega-6 fatty acids, and foods high in sugar are known to add to pre-existing acne troubles. It also explains that foods that are high in antioxidants and fiber have been known to alleviate acne problems in certain studies. The app's popularity is increasing. In only a five-month period, it was downloaded onto 5,507 mobile phones in 98 different countries. Its growing popularity shows that there is a large market for well-designed smartphone applications that are based on peer-reviewed literature.
It also suggests a new and highly effective route to distribute medical information to a large and diverse population. People turning to mobile apps as a source of information regarding health issues is nothing new, but unfortunately most of the apps out there are not evidence-based. Diet & Acne is different because it uses evidence from a systematic review of peer-reviewed literature and makes it readily available to users. Some believe that the app could one day soon be added to a doctor's instructions for his patients. "This app is a tool I can offer patients to help them make better food choices based on scientific research," Dr. Roopal Kundu explained in the press release. Who knows? In the not-so-distant future your doctor's prescription may include the use of an iPhone app.
Published by Medicaldaily.com