Actor Charlie Sheen, Allegedly HIV-Positive, Will Make 'Personal Announcement' On The 'Today Show'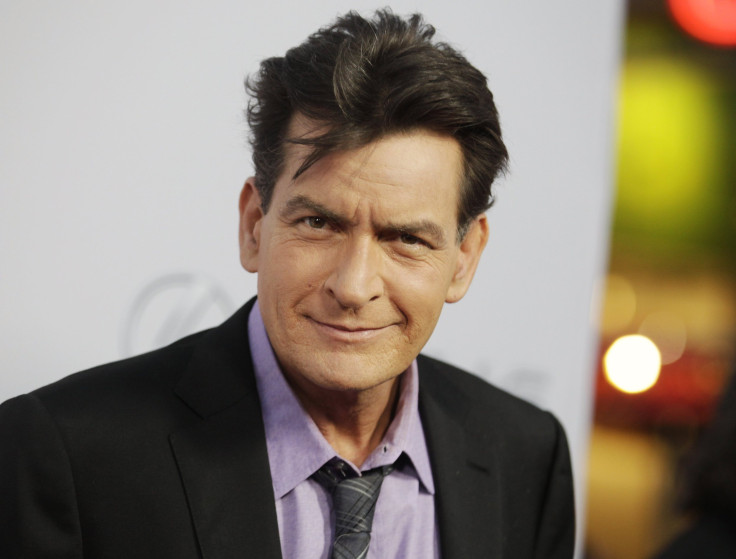 Is Charlie Sheen HIV-positive?
The International Business Times reported Tuesday the former Two and a Half Men star is believed to be the "womanizing A-lister" who's been living with HIV for years now and not disclosing this information to sexual partners. IBT cited the National Enquirer as the outlet to break the news in what was apparently a teaser of a more in-depth story set to run in the Enquirer's Nov. 18 issue — a day after Sheen is set to appear on the Today show. The story, titled "Hollywood Superstar's Desperate Battle with AIDS!" is reportedly the result of an "exhaustive 18-month investigation."
Though the story has yet to run, IBT said Radar Online is claiming to have details of the story, including texts sent from fellow actor and ex-wife Brooke Mueller. Radar added the Enquirer also has testimony from Sheen's close friends, who say the actor "thought he was indestructible and took no precautions — even though he was indulging in high-risk sex practices." And at least four women have allegedly accused the actor of exposing them to the virus; one woman reportedly said she received a "hush-hush financial settlement."
Earlier this morning the Today show announced Sheen will sit down with Matt Lauer to "make a revealing personal announcement," but the details of that announcement have not been disclosed.
To be clear, being HIV-positive does not mean AIDS. The Centers for Disease Control and Prevention (CDC) reports HIV infections occur in three stages, and though the term is used for all three stages, only stage three is classified as AIDS. At the end of 2012, the CDC found an estimated 1.2 million persons aged 13 and older were living with HIV infection in the U.S., including 156,300 persons whose infection has not been diagnosed.
While HIV is most commonly transmitted through male-to-male sexual contact, HIV transmission can also occur from injection drug use, heterosexual sex with a person known to have or to be at high risk for HIV infection, and what the CDC categorizes as "other," including hemophilia, blood transfusion, and perinatal exposure.
Published by Medicaldaily.com