Actor who Played Mini-Darth Vader in Super Bowl Ad Undergoes Heart Surgery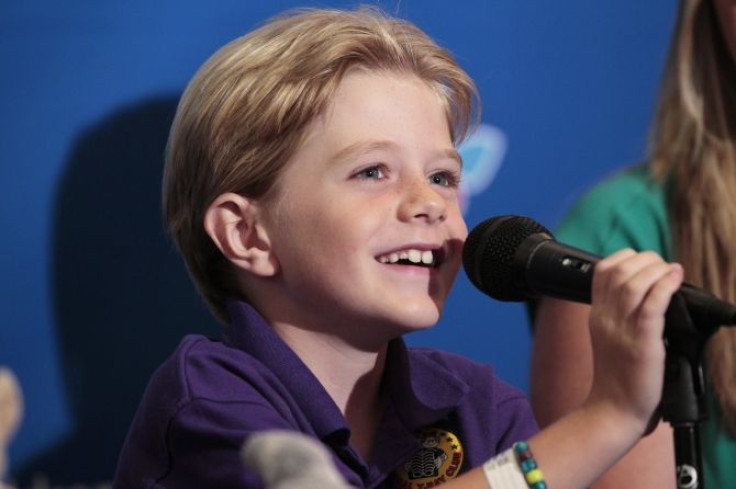 The young actor who starred as a little Darth Vader for a 2011 Super Bowl ad underwent successful open heart surgery on June 14, 2012. Max Page, 7, was born with Tetralogy of Fallot.
Tetralogy of Fallot is a heart defect which causes the blood to not get enough oxygen. The defect alters the structure of the heart. Surgery can be used to help correct the problem and can be performed on infants or later in life with a high success rates.
The surgery on Page was led by Dr. Vaughn Starnes from the Children's Hospital Los Angeles. The surgeons replaced a pulmonary valve during a two hour procedure with no reported complications.
Usually, the pulmonary valve is spared and surgery for Tetralogy of Fallot requires the widening of the valve to increase airflow. Unfortunately, the valve could not be saved and the surgeons needed to replace the valve.
For Page, he will remain in the hospital for another week. The recovery process is expected to take between six to eight weeks. The lifelong prognosis is optimistic with doctors believing he will live a normal life. Page has been receiving treatment for Tetralogy of Fallot at Children's Hospital Los Angeles since he was an infant.
Prior to the surgery, Max Page spoke to reporters as part of a news conference. Page understood he needed to have the surgery and was optimistic about having to undergo the procedure.
Page reached international fame playing a kid-sized Darth Vader as part of Volkswagen's 2001 Super Bowl ad called "The Force." The ad followed Page's mini-Darth Vader as he mimicked Vader's patented use of The Force to gain control over household items. Mini-Vader was unsuccessful until the end where he turned on the family's Volkswagen Passat, thanks to his father remote-starting the car in the background.
The video has been viewed over 53 million times on YouTube with over 34,000 comments. Page even appeared on The Today Show after the ad aired. Page has also been in 52 episodes of The Young and the Restless playing Reed Hellstrom as well as playing Owen Webb on Prime Suspect.
Published by Medicaldaily.com