Advil, Tylenol, Even Opiods Don't Help Back Pain: 3 Ways To Cope Instead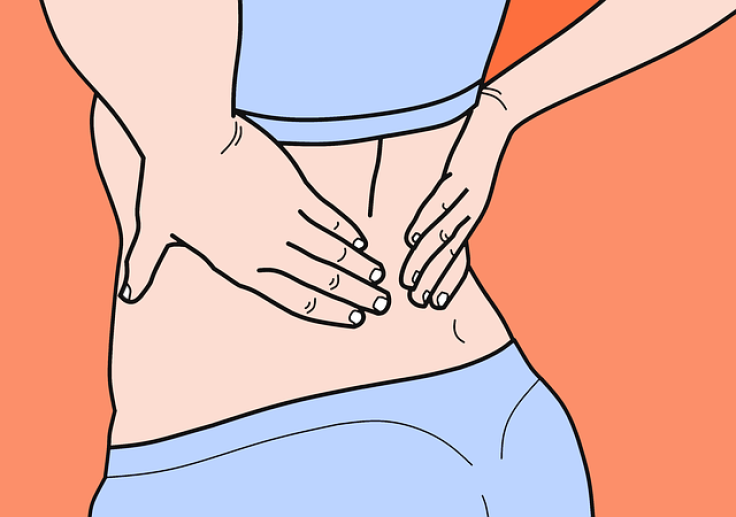 What's the first thing you reach for when you feel back pain? Advil and Tylenol are both popular choices, but do they actually provide relief?
A new study from The Georgia Institute in Australia has found that non-steroidal anti-inflammatory drugs (NSAIDs), such as Advil, provide little benefit, but cause side effects, for those suffering from back pain. According to the institute, "earlier research has already demonstrated paracetamol is ineffective and opioids provide minimal benefit over placebo."
Read: Advil vs. Tylenol For Headaches, Back Pain, And Cramps: How Ibuprofen And Acetaminophen Differ
"Back pain is the leading cause of disability worldwide and is commonly managed by prescribing medicines such as anti-inflammatories. But our results show anti-inflammatory drugs actually only provide very limited short term pain relief. They do reduce the level of pain, but only very slightly, and arguably not of any clinical significance," said lead author Manuela Ferreira in a press release from The Georgia Institute.
We've listed three natural ways to relieve lower back pain without anti-inflammatory drugs. The following information is from Everyday Health and Health.
HEAT AND COLD
If your back pain is from inflammation, try applying cold via an icepack. But, if it's tension, cramping, or muscle spasms causing your pain, applying heat should help.
"I always tell my patients to experiment with hot and cold packs to see which feels better for them," Lauri Grossman, DT, a licensed chiropractor in private practice in New York City, told Everyday Health.
ACUPUNCTURE
In 2012, a study discovered that acupuncture "is effective for the treatment of chronic pain and is...a reasonable referral option," the study reads. The practice did help patients more than a placebo, but not by much.
Read: Chronic Low Back Pain: Alternative Therapies, From Dry Needling To Prolotherapy
YOGA
A 2013 study published in the Clinical Journal of Pain revealed that yoga can help reduce chronic low back pain. Want to give it a try? Check out Adriene Mishler's video below.
Source: Machado GC, Maher CG, Ferreira PH, Day RO, Pinheiro MB, Ferreira ML. Non-steroidal anti-inflammatory drugs for spinal pain: a systematic review and meta-analysis. Annals of the Rheumatic Diseases. 2017.
Read Also:
6 Bad Habits That Give You Back Pain: Changes To Make For Pain Relief
Surgery For Back Pain Boosts Sex Life: Going Under The Knife Is Better Than Non-Surgical Treatments
Published by Medicaldaily.com