Chronic Low Back Pain: Alternative Therapies, From Dry Needling To Prolotherapy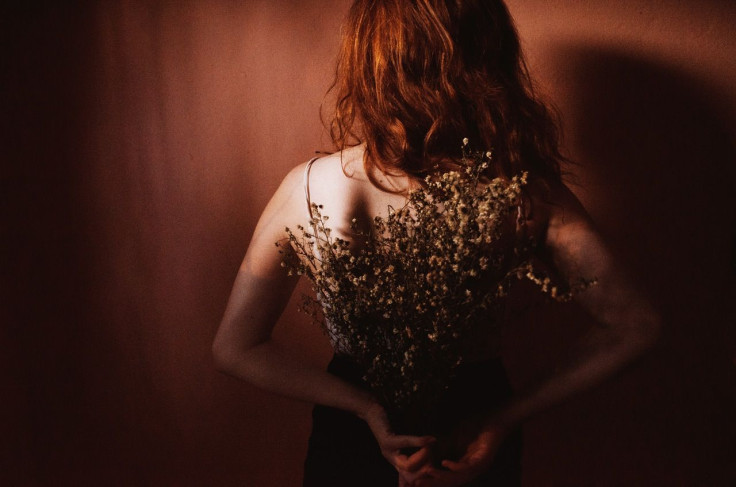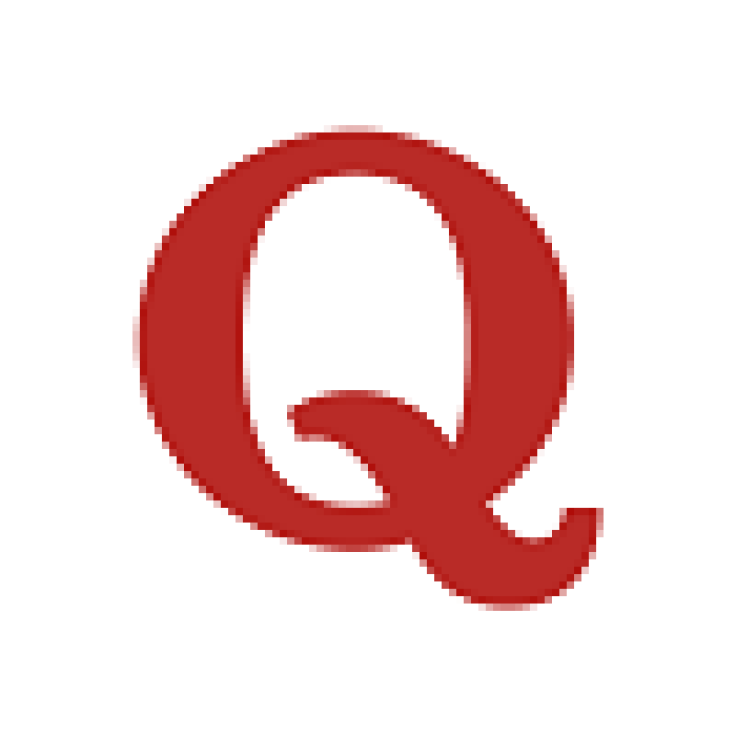 This question originally appeared on Quora. Answer by Ray Schilling, doctor.
Lower back pain is very common and can be frustrating for the patient. Here I am describing 3 non-drug methods, IMS treatment (dry needling), trigger point injections and prolotherapy that are valuable alternatives to the conventional medical treatment approach. I will also mention what the conventional treatment approach is.
Intramuscular stimulation for muscle pain
Dr. Gunn was working for the Workers' Compensation Board of BC, Vancouver/BC in the 1970's when he encountered a number of patients with chronic muscle spasm from work injuries. Being confronted with these difficult to solve pain issues, he developed a hybrid of Chinese acupuncture and trigger point injections, called intramuscular stimulation, or dry needling, in 1973. Instead of hitting acupuncture points as is done with traditional Chinese acupuncture, he concentrated on finding out where the trigger points were, and he needled them. This often elongated the chronically shortened muscles, alleviating or eliminating chronic pain.
A trigger point is a focus point located within the muscle that has created the chronic pain. According to Dr. Gunn, chronic muscle pain is a form of neuropathic pain. It means that there is an irritation in the junction of the nerve that controls the contraction of a muscle and the muscle itself. The physician or trained therapist feels the trigger point as a tender point and slightly lumpy sensation within the affected muscle and places an acupuncture needle right into it. Gentle manipulation of the fine acupuncture needle helps the irritation to gradually settle down. Typically it takes 4 to 6 visits, 1 week apart for one area with chronic pain to settle down.
Here is another site that explains intramuscular stimulation.
In the U.S., IMS may be more known under the term "dry needling," but the method is the same.
Trigger point injection
In Germany the Huneke brothers, two general physicians who took an interest in pain medicine developed what is now known as trigger point injections or neural therapy in 1928. Dr. Peter Dosch wrote a Manuel of Neural Therapy according to Huneke (Ref.1). It is interesting that the 11th edition of Dr. Dosch's book is the first English edition. Essentially in this treatment modality for pain relief trigger points are identified and a local anesthetic (either Procaine or Xylocaine) is injected using a thin needle. I have used this method clinically in thousands of patients in my practice for over 16 years for back pain, neck pain, migraines and various localized pain issues involving muscle spasm. Sometimes scars from abdominal or other surgery can become a focus of irritation of nearby muscles, and freezing the trigger points in the irritated scars can suddenly relieve these painful muscle spasms. This happens so fast, literally within seconds, so the Huneke bothers called this "Sekunden-Phänomen," which translates into "phenomenon of seconds."
Neural therapy or trigger point injections are quite commonplace now in pain centers. In the mid eighties it was not that well known among physicians. But since then anesthetists have incorporated trigger point injections into treatments at pain clinics. Unfortunately they often use Marcaine now, but Marcaine has been found to shorten telomeres, so Procaine or Xylocaine, which do not have a negative effect on telomeres, should replace Marcaine.
Here is a video how trigger point injections are done in the clinic.
Criticism of IMS and trigger point injections
There have been several critical reviews comparing dry needling (IMS) versus trigger point injection with local anesthetics. Some reviews find that IMS is giving more relief at a faster pace, but others say that trigger point injections with local anesthetics are less painful. All seem to agree that there is a place for both methods in myofascial pain. The initial criticism of a few conventional doctors that these methods would be "bogus" have been dispelled by the identification of trigger points on high-resolution ultrasound images (see next subheading) and also by clinical results, which stand for themselves.
A new look at trigger points
From the beginning conventional medicine has been fighting the existence of trigger points as an entity, so it was important to show that trigger points actually exist. To that end ultrasound investigations were done on patients, which confirmed trigger points as a small focus within the muscle.
Here is an article that states that with a high-resolution ultrasound it has been possible to locate trigger points within muscles and you can click on the image on the right side to see where the arrow points to.
Here is another view of a trigger point on a high-resolution ultrasound.
The theory is that these trigger points fire pain signals that are going up the dorsal spine and are perceived as pain in the thalamus and the cerebral pain centers. This is automatically switched to the motor neurons that will contract the muscles around where the trigger points are located in an attempt to "protect the muscle from getting injured". This pathological reflex is what the pain specialist is attempting to interrupt by either dry needling (IMS) or using trigger point injections with local anesthetics.
Stretches to prevent trigger point development
It is well known that in order to prevent muscle injuries one should do frequent stretches. This is particularly important for any desk worker or for people doing a lot of work on computers. We tend to hold our head bent forward, which is hard on the muscles in the back of the head, the neck muscles and the shoulder muscles. The counter remedy is to engage these muscles by stretching them as shown in this link.
Why IMS (dry needling) and trigger point injections are helping patients with pain
According to the gate control theory of chronic pain it is possible to block a pain sensation that is generated through transmission in one nerve by creating a competing nerve impulse, in this case dry needling of injection with a local anesthetic (trigger point injection).
Once the pain sensation has been modified, the pain is diminished and stays diminished; in many cases, when switches are reset, the pain is gone. This is the principle behind the success of these procedures.
Prolotherapy and IMS
Prolotherapy is also a method that can be helpful for control of chronic pain. In cases that respond to prolotherapy often an area of the body that has lax ligaments or lax joint capsules is affected with chronic pain. By injecting sterile hyperosmolar dextrose solution with or without local anesthetic the ligaments or joint capsules are tightened up the way they used to be in the past. This allows the surrounding muscles that were in spasm and had trigger points in them to relax more and the pain is diminished or cured. Two to four such injections may be required for a successful treatment. The method can also be combined with stem cells and platelet rich plasma treatments to get higher healing results. The remaining milder pain can be treated with IMS (dry needling) to resolve any residual pain.
Conventional medicine approach
Conventional medicine does not have much to offer for pain control. When something is identified where surgery might be successful, this is often pursued, but the chronic pain may just get worse. In these cases of chronic pain often conventional treatment methods have nothing to offer. The patient is then told that the pain would be treated symptomatically with morphine tablets or injections or other similar prescription narcotic drugs such as codeine (e.g. Tylenol #3), hydrocodone (e.g. Vicodin) or oxycodone. However, this creates a new set of problems. Side effects such as drowsiness and impaired judgment can occur, and the patient is cautioned not operate a motor vehicle or other machinery.
Even a seemingly harmless glass of wine in addition to the medication can cause severe impairment to the patient. Constipation is a well known side effect of pain medications, which can lead to impaction, where old, hardened stool forms a huge plug. Often these cases find themselves on the way to the emergency room to get relief. In addition there is nausea or vomiting, which can lead to dehydration and electrolyte imbalance. When you finally decide to get off narcotics you can have withdrawal symptoms.
Conclusion
Chronic pain associated with the musculoskeletal system can be caused by a variety of conditions. But the end result is often that trigger points develop, which set up pathological pain feedback arcs that perpetuate the effects of trigger points and the associated muscle spasm in the affected area. Fortunately in the last few decades alternative methods for pain control have been developed like IMS (dry needling), trigger point injections and prolotherapy. Many patients have experienced relief or even cures from their chronic pain. Chronic back pains, shoulder pains and migraines seem to all respond to these methods. Even scar-associated pains can be relieved. If you have chronic pain, search for alternatives: see a naturopath or an anesthetist who specializes in pain issues. Often physiotherapists have taken special training in IMS and can offer this service to the public. Any of these methods are better than depending on chronic narcotic drug administration.
References:
Peter Dosch, MD: "Manual of Neural Therapy according to Huneke", Haug Publishers, Heidelberg, 1984 (eleventh revised edition, first English edition).
This post was first published on Aug. 15, 2015 as this blog: intramuscular stimulation for muscle pain
More from Quora:
Published by Medicaldaily.com