African-Americans More Likely To Face Difficulty Paying Medical Bills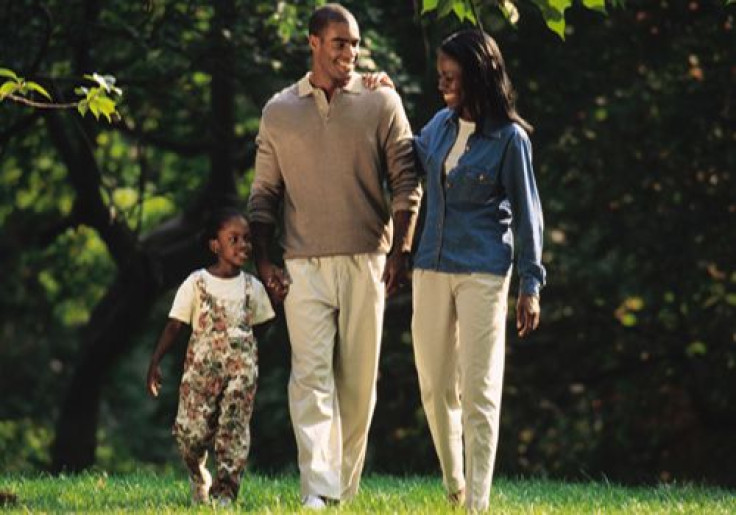 A report last week from the Centers for Disease Control and Prevention (CDC) found that one in five Americans are having a hard time paying their medical bills, and according to a poll conducted by NPR, African-Americans are the hardest hit.
The poll was conducted along with the Robert Wood Johnson Foundation and the Harvard School of Public Health. Investigators found that 24 percent of African-American families are having problems paying their medical bills, according to NPR. On top of this, the study found that one in three have problems paying hospital and doctor's bills as well.
"We specifically asked African-American families what were the top concern they had for health in their own families," Robert Blendon, a professor of health policy at the Harvard School of Public Health, said. "And we ended up with high blood pressure, stroke, and diabetes as being the top."
Mike Jackson, 52, lives in Oklahoma City, where he was laid off from his job a year ago. He has high blood pressure and hyptertension, and has been a diabetic for 15 years. When he had health insurance, his medical bills added up to almost $500 a month, with the diabetes medications costing as much as $325 a month.
When he was laid off, he started cutting back on his medication, worried that he wouldn't be able to afford them.
"Instead of taking 60 units [of insulin] twice a day, I was taking 30 units twice a day," Jackson told NPR. "The idea behind that was if I watched what I would eat and then stay with the 30 units — I would keep my blood sugar down enough that hopefully it would not be much of a problem."
Eight months after her started cutting down, however, complications from uncontrolled diabetes started developing, including numbness in his foot and toes, and nerve damage in his eye.
"My left eye actually shut; wouldn't open," he said. "The muscle for my eyelid won't open."
Another woman, Ashley Liggins, 30, lives in Fort Worth, Texas. She wrote, in response to an NPR Facebook callout, that she will never forget having to decide between medication for her high blood pressure, gas for her car, or food for the week, because she had no health insurance.
Last week's CDC report found that 20.3 percent of people below age 65 couldn't pay medical bills in the first half of 2012. It found that those who had the hardest time were families that were either uninsured, had public coverage, or families with children.
"Females were more likely than males to have been in a family having problems paying medical bills in both halves of 2011," the authors write. "However, in the first six months of 2012, there was no significant difference between females and males who were in a family having problems paying medical bills."
The CDC survey asked households if they had experienced problems paying or were unable to pay any medical bills in the past 12 months. Among households that did have problems, 36 percent were uninsured, 25 percent had public coverage, and 14 percent had private insurance.
African-Americans' concerns of high blood pressure, stroke, and diabetes were also different from those of other national surveys, where cancer and other illnesses are usually reported to be more concerning. However, their concern may lie in the statistics.
According to the National Stroke Association, 41 percent of African-Americans have high blood pressure, compared to 28 percent of Caucasians. Almost half of African-American women have high-blood pressure. African-Americans also have twice the risk of first ever stroke. When it comes to diabetes, they are also 1.8 times more likely to be diagnosed than non-Hispanic whites, according to the American Diabetes Association.
Even though almost half of the people polled by NPR had health insurance, many of them still worried that they wouldn't be able to cover the costs of medical care if they suffered a major illness in the future.
"We found general economic insecurity among families who generally were doing well," Blendon said. "And this fear of paying a larger medical bill was just one of the top problems they had."
Source: Cohen RA, Kirzinger WK, Gindi RM. Problems paying medical bills: early release of estimates from the National Health Interview Survey, January 2011-June 2012. CDC. 2013.
Published by Medicaldaily.com