After Being Fat Shamed About Wearing A Hooters Tee, Woman Loses 130 Pounds And Lands A Job At Hooters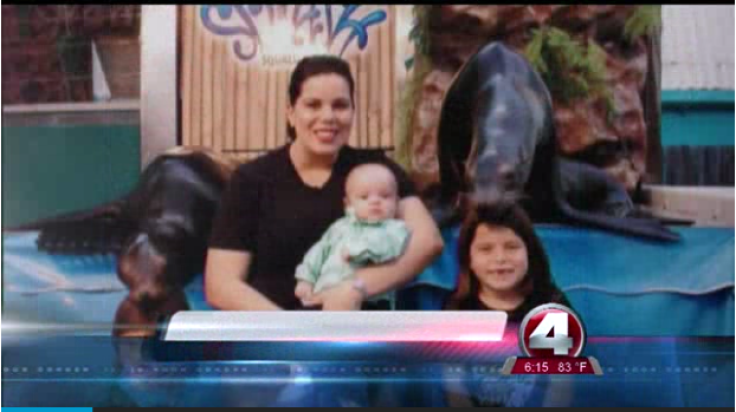 Instead of letting an insult overcome her, a Florida woman decided to lose almost 130 lbs. after being insulted for wearing a Hooters t-shirt.
Cearra Swetman, who weighed almost 250 lbs. last year, says that after a tipsy man at a bar commented, "You don't look like any Hooters girl I've ever seen," she decided to make a positive change for her health, WFTX Fox 4 news reported.
"I'm a young woman and I didn't feel like a young woman," she told the station. "I didn't feel attractive. I just felt out of shape."
Swetman said that she wanted to land a job at Hooters as a personal goal. She now works at the Hooters in Fort Meyers, Fla. The restaurant chain is known for its scantily clad, fit female servers.
"I think it's about your mindset and your goal," she said. "And I had a goal in mind to have that physique."
Swetman says that losing 128 lbs. has changed her life. It was unclear how exactly she lost her weight or at what pace, but Fox reported she made "healthier diet and lifestyle changes." Her next goal in life is to get her Master of Arts in Business. In retrospect, she says, the stranger's insult actually empowered her.
"You've got to be careful what you say to people," she said. "But maybe what he said to me wasn't so bad. Maybe it was the straw that broke the camel's back, and it made me realize I've got to do something."
This type of "encouragement" might have worked for Swetman, but experts say that fat shaming like this doesn't work most of the time. "Rather than motivating individuals to lose weight, weight discrimination increases risk for obesity," said lead researcher Angelina R. Sutin, last July in a study published in PLoS ONE, which discussed the ineffectiveness of fat shaming. "Weight discrimination, which is often justified because it is thought to help encourage obese individuals to lose weight can actually have the opposite effect: it is associated with the development and maintenance of obesity."
Now when you see Swetman, you'll notice that not only has her figure changed but her locks as well. She recently chopped off her hair in support of her sister, who is battling breast cancer and lost her hair as a result of chemotherapy.
Swetman knows that changing your looks won't change who you are on the inside, so she tells others who are also battling weight loss to never give up. "If you just keep that goal in mind and take small steps, you will get there one day," she said.
Published by Medicaldaily.com