Aiden Rodgers, Baby Born With Half A Heart, Struggles To Pump Oxygenated Blood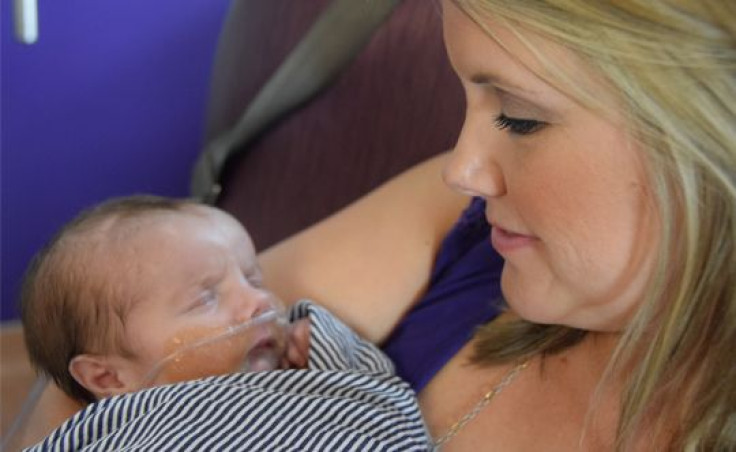 A Louisiana mother's routine prenatal visit revealed some earth-shattering news in a 20-week ultrasound scan: Her son's heart was not developing properly.
Jenny Rodgers, 33, of Benton, La., was just 18 weeks shy of having a normal pregnancy when she learned her unborn son, Aiden, only had half a heart. Rodgers and her husband Philip, 37, immediately turned to Texas Children's Hospital in Houston, Texas, where Aiden would be required to have at least three open heart surgeries, two of which he has miraculously completed.
"When you're talking about your baby, 85 percent is a pretty bad number," Rodgers told FoxNews, regarding her son's chances of survival. "We're lucky because a lot of these go undiagnosed. A lot of these babies, moms take them home and at 2 days old they start having issues, start turning blue, have difficulty feeding, or go into cardiac arrest," she said.
Aiden was diagnosed with hypoplastic left heart syndrome (HLHS), a rare, and complex form of congenital heart disease that affects more than 2,000 newborns in the U.S. annually. In a properly developed heart, the right side pumps blood to the lungs, while the left side pumps blood to the rest of the body. In newborns with HLHS, the left side — the left ventricle, ascending aorta, and left heart valves — are severely underdeveloped, which causes the left part of the heart to stop growing because of a lack of blood flow, says the Mayo Clinic.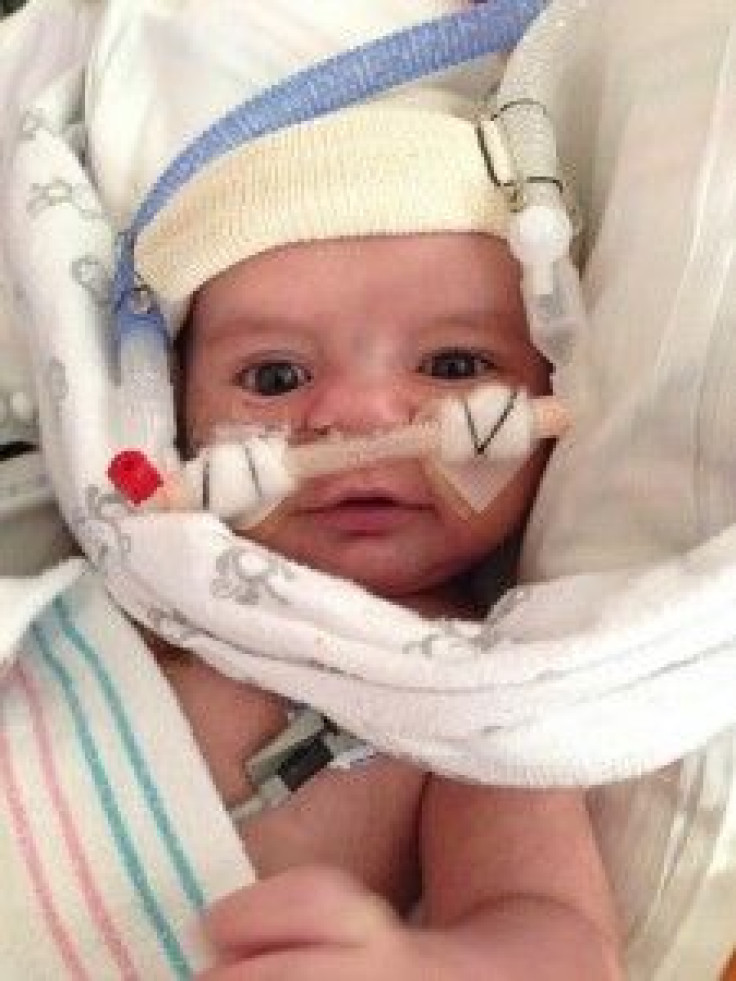 Dr. Nancy Ayres, cardiologist and medical director of non-invasive imaging and director of the fetal cardiology program at Texas Children's Hospital, told Rodgers when Aiden's lungs would be called to action, the oxygenated blood would not get into his body because of his underdeveloped heart. At just 4 days old in May of last year, doctors reconstructed his aorta and opened his atrial septum so all of the oxygenated blood could flow to his body. The right ventricle now became the main ventricle pumping to his body, with a small shunt put on his pulmonary artery to the lung vessels.
"The surgery wasn't easy, but he pulled through it, and while it took him a little longer to recover from the surgery, he has done very well," Rodgers wrote in a post for the Texas Children's Blog. Following his recovery, Aiden's second schedule took place days shy of 4 months old, and he's expected to have his third surgery between ages 2 and 3. Doctors will connect the inferior vena cava directly into Aiden's lung vessels so the blood from his lower and upper bodies will flow into his lungs while his right heart ventricle pumps oxygenated blood.
Despite these open heart surgeries, Aiden's heart will never be fixed, as he will always have half of a functioning heart. His parents heavily rely on medical advancements to help Aiden have a long and wonderful life. "We thank God every day for the blessings He has given us, and we are forever grateful to the incredible doctors, nurses, and staff at Texas Children's Hospital," Rodgers wrote.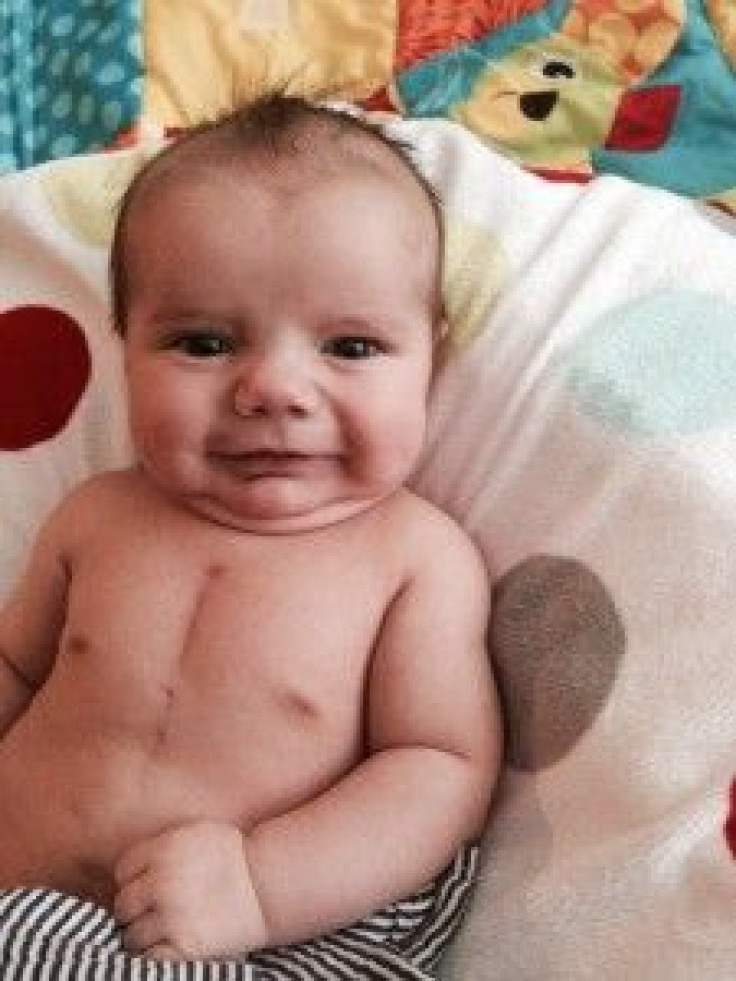 Aiden is just one of many newborns diagnosed with HLHS who has defeated the odds of survival. In 2013, baby Charlie Cobb, underwent open heart surgery just hours after being born, and even suffered a huge heart attack post-op, The Telegraph reported. Despite being given just a 50 percent chance of survival, Charlie is now walking, talking, and running around, all in part due to his weekly swimming lessons.
"When he is running around he can get so breathless, but not in the pool. He can just get that exercise which has to be good for his heart and make it stronger, with the support of the water," mom Louise Bushby told The Telegraph.
Children diagnosed with HLHS may eventually need a heart transplant to survive adulthood, says the Texas Heart Institute.
Published by Medicaldaily.com