AIDS Deaths Down from Peak: Treatment Key for HIV Paptients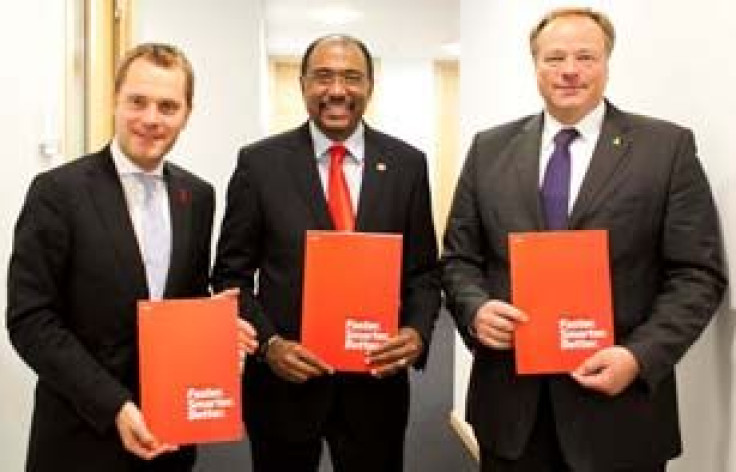 The number of HIV infections around the globe in 2010 has fallen 21 percent since 1997 when AIDS infections were at their peak, according to the 2011 UNAIDS World AIDS Day report.
The new report also shows that AIDS-related deaths have fallen to their the lowest levels since their 2005 peak.
The organization says that the increase in male circumcision, increase in condom use, and the expansion in treatment access have helped the drop of HIV infections and AIDS related deaths as they highlight the early signs that HIV treatment has a significant impact on reducing the number of new HIV infections.
Recent studies show that treatment can be up to 96 percent effective in preventing HIV transmission among partners.
"Even in a very difficult financial crisis, countries are delivering results in the AIDS response." said Michel Sidibé, Executive Director of UNAIDS.
"We have seen a massive scale up in access to HIV treatment which has had a dramatic effect on the lives of people everywhere."
According to UNAIDS and WHO estimates, in 2010 47 percent (6.6 million) of the estimated 14.2 million people eligible for treatment in low- and middle-income countries were accessing antiretroviral therapy, an increase of the 1.35 million since 2009.
The latest report shows that the number of people living with HIV has reached a record high of about 34 million, as people with HIV are living longer due to the effects of antiretroviral therapy, which uses antiretroviral drugs to suppress the HIV virus and stop the progression of the disease.
There have been 2.7 million new HIV infections reported in 2010, while and 1.8 million died from AIDS-related illnesses.
The number of new HIV infections has dropped by more than 26 percent in sub-Saharan Africa and have been declining or have been steady in most parts of the world except for Eastern Europe, Central Asia, Oceania, Middle East, and North Africa where the number of new HIV infections continue to rise.
Published by Medicaldaily.com