Alcohol As A Post-Workout Drink: A Revolutionary Trend
Ask any professional fitness guru or health expert what he or she'd recommend as a post-workout drink and chances are water, chocolate milk and protein shakes will be at the top of the list.
But alcohol?
The answer seems to be "Yes," if you're a millennial. Breweries are cashing in on this growing trend by making and marketing what some of them prefer to call "wellness beer."
It's a fact a lot of runners celebrate the end of a race or a marathon by going to a pub to quaff a few mugs of beer. But to see beer as a replacement for good old H2O as the hydration liquid of choice is a stretch and demands some sort of explanation.
It's been realized that millennials (Generation Y) are a lot more health conscious than their peers belonging to the Baby Boomers and Generation X. Millennials also don't love beer as much as the older generations. They'd rather be fit and stay healthy.
Realizing this, beer and beverage manufacturers began creating formulations tuned to health. Thus, was born 26.2 Brew, Fastest Known Time and Rec. League beer, among others.
The flagship drink of Marathon Brewing Company, a new branch of the Boston Beer Company (makers of Sam Adams), 26.2 purports to be a beer "for runners, by runners."
The golden ale called 26.2 claims to be a beer "for runners, by runners." It contains 4.0 percent alcohol by volume, 9 grams of carbs and 120 calories. It contains Himalayan sea salt, which is said to replenish the body's electrolytes, and targets athletes.
"Even before creating 26.2 Brew, I would often enjoy a post-run beer," said triathlete and certified cicerone Shelley Smith. "Many of the running clubs I am a part of go out for beers after our runs, and it's always a great way to celebrate crossing the finish line."
Fastest Known Time from Sufferfest Beer Co. (owned by Sierra Nevada Brewing) has as much electrolyte-replenishing sodium (96 mg) as many standard sports drinks. It also contains vitamin C-packed black currants, which Sufferfest claims boost gut and kidney health.
Fastest Known Time is a 165 calorie, 5.5 percent ABV pale ale targeted at athletes and outdoorsmen. It slogan is, Will Sweat for Beer.
Rec. League beer is a 120 calorie, 3.8 percent ABV infused with a "groundbreaking blend" of nutritional ingredients. These include vitamin B-rich kasha, high-fiber chia seeds and Mediterranean sea salt. It also comes with omega-3s and anti-oxidants.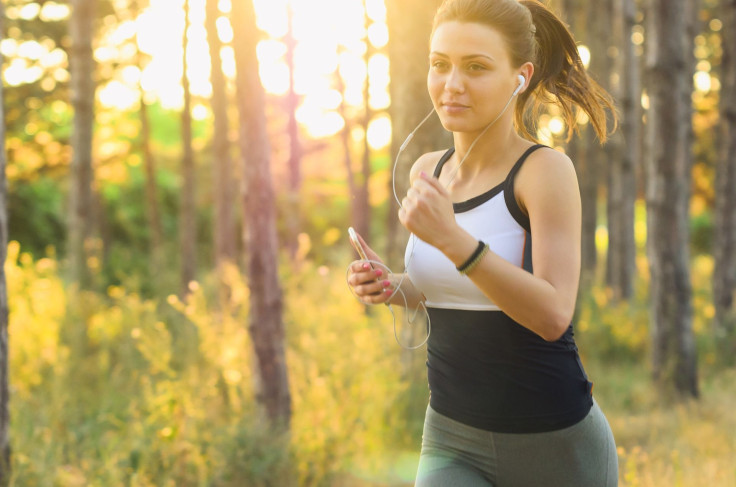 A word of warning when imbibing their health beers. U.S. dietary guidelines recommend alcohol be consumed "in moderation," which means up to one drink a day for women and two for men.
A "clear and unambiguous" study published in 2018 in the Lancet calls for even less beer consumption. It called alcohol "a colossal global health issue" and said its marginal health benefits "are outweighed by the increased risk of other health-related harms, including cancer."
Published by Medicaldaily.com