Allowing Blood Donations From Gay Men Could Help Save Over A Million Lives: U.S. Study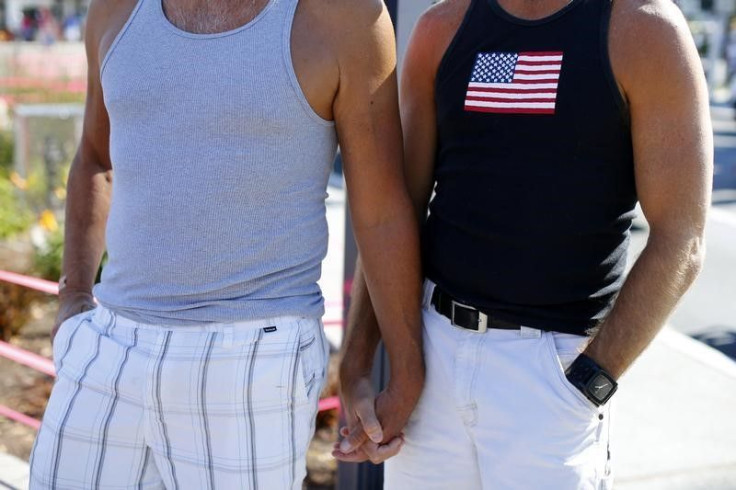 SAN FRANCISCO (Reuters) - Lifting a ban on blood donations from gay men would increase the amount of available blood by hundreds of thousands of pints (liters) each year and save more than a million lives a year, a California study showed on Friday.
The U.S. Federal Drug Administration has banned gay men from donating blood since 1983, when it was discovered that HIV, the virus that causes AIDS, was being transmitted through transfusions.
Eliminating the ban could bring in roughly 615,300 pints (291,145 liters) of blood annually, while allowing donations from gay men who had not had a sexual partner in a year could yield 317,000 pints (150,000 liters), the study estimated.
With a five-year policy, nearly 300,000 pints (142,000 liters) could be collected, according to the study by the Williams Institute on Sexual Orientation and Gender Identity Law at the University of California, Los Angeles.
"The American Red Cross suggests that each blood donation has the potential to be used in life-saving procedures on three individuals," said study co-author Ayako Miyashita. "Our estimates suggest that lifting the blood donation ban ... could be used to help save the lives of more than 1.8 million people."
The American Medical Association, the American Red Cross and the American Association of Blood Banks in a statement this summer called the FDA ban discriminatory and not based on sound science."
HIV has targeted a disproportionate number of gay men since the 1970s, with 72 percent of new HIV infections in 2010 affecting gay and bisexual male youth.
The United Kingdom allows gay men to donate blood if they have not had a sexual partner in 12 months. In Canada, the cut-off is five years.
An FDA spokeswoman said the agency was continuing to re-evaluate policies but does not plan to lift the ban until scientific evidence can show that won't increase the risk of infection for patients receiving blood transfusions.
"We applaud the critical contributions made by blood donors and we are sensitive to the concerns of potential donors and other individuals affected by current blood safety policies," said the spokeswoman, Jennifer Rodriguez.
The study analyzed data collected in 2008, 2010 and 2012 through the General Social Survey, a national poll conducted by University of Chicago researchers, with a sampling error of plus or minus one percent. It also relied on data from the American Red Cross.
(Editing by Cynthia Johnston; Editing by Sandra Maler)
Published by Medicaldaily.com