Almond Benefits: A Handful Of This Nut A Day Sets Up Children For A Lifetime Of Healthy Eating Habits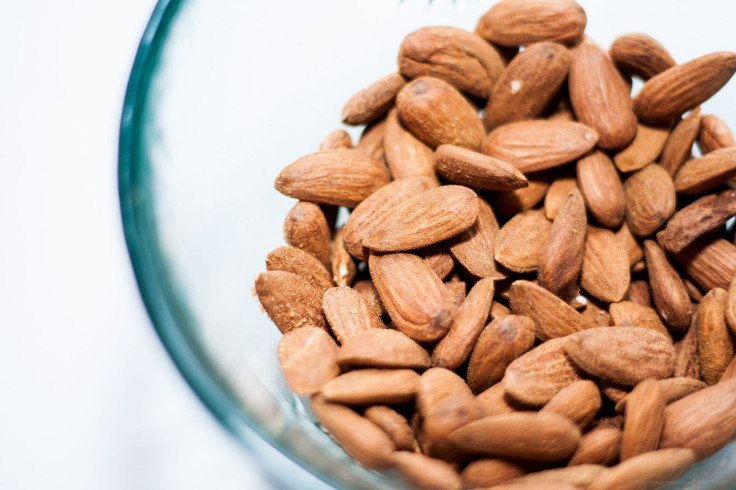 Researchers from the University of Florida set out to test the power of a daily dose of almonds for both parents and their children. Their study, published in the Journal of Nutrition, shows how the nutritious snack can get kids on the right track to healthier eating habits.
"The habits you have when you are younger are carried into adulthood," explained study co-author Alyssa Burns, a doctoral student at the University of Florida's Food Science and Human Nutrition Department, in a press release. "So if a parent is able to incorporate almonds or different healthy snacks into a child's diet, it's more likely that the child will choose those snacks later on in life."
Burns and her research team conducted a 14-week study in which they collected data from 28 parent-child pairs. Everyone's diets were rated with the U.S. Department of Agriculture's Healthy Eating Index, a scale used to assess a person's diet quality based on how closely it aligns with national dietary guidelines. Scores below 51 are considered a bad diet, while scores between 51 and 80 reflect a need for improvement. A score greater than 80 means the person has a good diet. Parents and children in the study scored an average 53.7, giving them ample room for improvement.
Next, researchers added a handful of almonds into participants' daily diets over the course of three weeks. Parents were instructed to eat 1.5 ounces of whole almonds a day, while children were asked to eat a half-ounce of almonds or almond butter a day. Following the almond intervention, researchers re-measured the parents and children's Healthy Eating Index, and found it had increased to an average score of 61.4, putting them more than seven points closer to having a good diet.
Sure, almonds are packed with vitamin E, magnesium, calcium, and folate, all of which are important for healthy development. But they're also a filling, savory snack thanks to their protein content, which comes out to about 20 grams per cup. Researchers believe it was this quality of the almonds that allowed participants to forgo sodium-rich, processed snacks. In the last 20 years, kids aged 3 to 6 have increasingly picked up these unhealthy snacks instead of healthier nuts and seeds.
By incorporating almonds into children's daily diets again, parents can lay the foundation for their children so they'll reap the benefits of healthy dietary habits.
Source: Burns AM, Zitt MA, Rowe CC, et al. Diet quality improves for parents and children when almonds are incorporated into their daily diet: a randomized, crossover study. Journal of Nutrition . 2016.
Published by Medicaldaily.com