Alzheimer's Brain: Why Many Neurodegenerative Disease Patients Wander Around Lost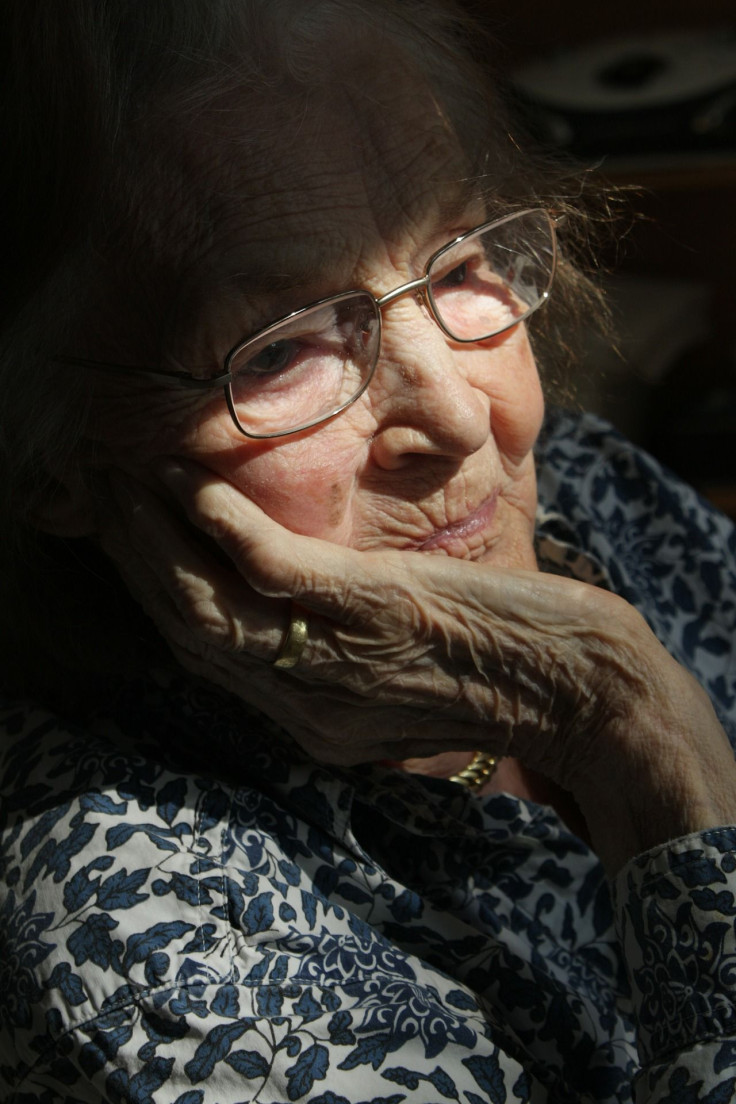 More than five million Americans have Alzheimer's Disease, according to the Alzheimer's Association, and many of those people will at some point experience disorientation and wander, in addition to memory loss. But doctors at the Columbia University Medical Center report in a new study that they found the cause for this wandering behavior, which could lead them to new treatments.
Researchers trace the issue back to the Entorhinal (EC) Cortex, which is a part of the brain that helps with memory and navigation. This area is one of the first to be affected by the tangles of tau proteins, a distinct characteristic of the disease, according to a Columbia press release.
Read: Alzheimer's Disease: 5 Common Myths And Facts, From Risk Factors To Stages Of Life
Research Co-author Karen E. Duff, PhD and professor of pathology & cell biology at the Taub Institute for Research on Alzheimer's Disease and the Aging Brain at Columbia, studied grid cells in mice for the experiment. These cells are responsible for creating an internal map that helps us navigate our surroundings by firing in response to movement. Duff and her colleagues monitored mice that had tau proteins and those that did not. They found that mice with tau proteins in their EC cortex had a more difficult time getting around than those without, indicating that it is in fact the proteins that hamper our internal roadmaps and potentially cause wandering in Alzheimer's patients.
"Our findings suggest that it may be possible to develop navigation-based cognitive tests for diagnosing Alzheimer's disease in its initial stages," said Duff in the press release. "And if we can diagnose the disease early, we can start to give therapeutics earlier, when they may have a greater impact."
While there are still so many unknowns when it comes to Alzheimer's, this research is significant as it's the first to show a relationship between grid cells and the disease, according to Edvard E. Moser, who was not involved with the study, but heads up Norwegian University of Science and Technology's Kavli Institute for Systems Neuroscience.
"These findings will be crucial for future attempts to understand the development of early Alzheimer's disease symptoms, including the tendency to wander and get lost," he said in the release.
Read: Alzheimer's Early Detection May Soon Be Possible With Smell, Eye Exams
Columbia researchers are hopeful that the latest will help further Alzheimer's treatments. According to the university, three in five patients wander, which is dangerous and frightening for both families and patients. Possible future treatments include deep-brain stimulation and light-based therapy.
See also:
Disrupted Deep Sleep Linked To Alzheimer's With Buildup Of Amyloid Plaques, Memory Loss
Alzheimer's Drug By Lundback, Otsuka Improves Cognition; New Insights On How Dementia Develops
Published by Medicaldaily.com