American Confidence in Economy Grows in December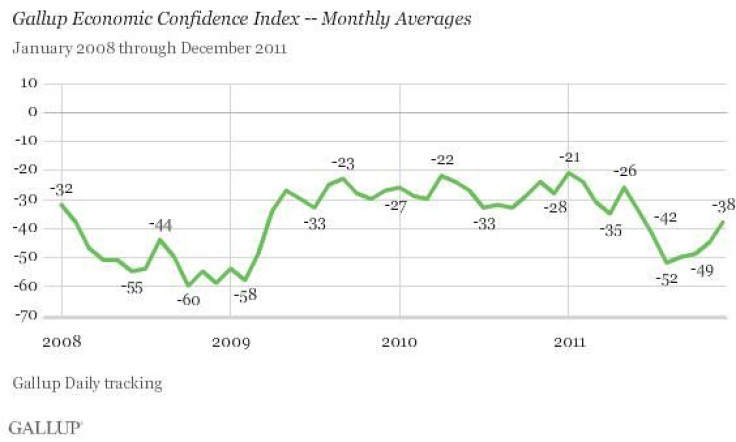 America's confidence in the economy improved in December, reaching the highest level of optimism since last summer, according to Gallup's Economic Confidence Index.
The index sits at -38, better than the -52 low point in August during debates over the federal debt ceiling.
"Increased confidence appears to be largely driven by a sharp improvement in consumers' future expectations for the U.S. economy as opposed to a significant change in current economic conditions," wrote Gallup.
Gallup's Economic Confidence Index combines Americans' views on economic conditions now and their expectations for the economy in the future. Results are based on telephone interviews conducted on a monthly basis from January 2008 to December 2011.
Published by Medicaldaily.com