American Lawyers Struggle With Alcohol Dependence, Depression, and Other Mental Health Issues: Study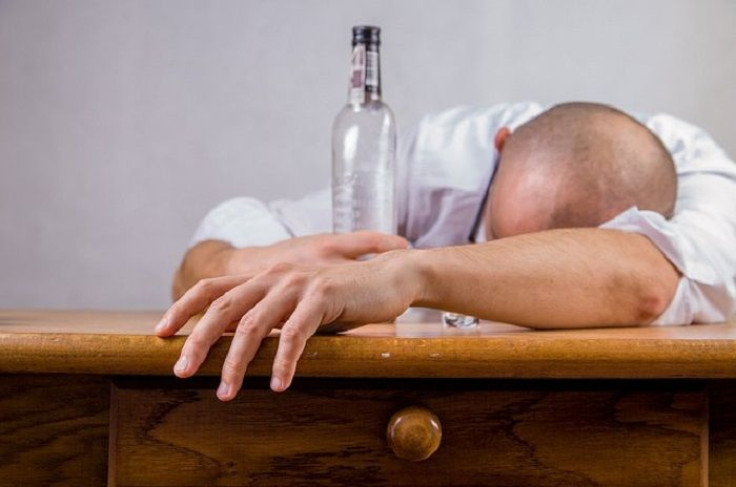 Lawyers are among the most respected professionals in the United States, but practicing law can be exceedingly stressful — in fact, past research has linked this demanding profession to an increased risk of suicide. Now, new research shows that attorneys are also at a relatively high risk for substance use and other mental health concerns.
A study published in the Journal of Addiction Medicine found more than a fifth of practicing lawyers struggle with problematic alcohol use . In comparison, only 12 percent of highly educated workers of various professions, including doctors, screened positive for levels of alcohol consumption consistent with a drinking problem.
"This is a mainstream problem in the legal profession," said Patrick Krill, lead author of the study, according to The Chicago Tribune. "I haven't seen a professional population out there with a higher level of problem drinking."
The study, conducted by the Hazelden Betty Ford Foundation and the American Bar Association Commission, was based on a sample of nearly 13,000 licensed, employed attorneys who completed surveys assessing alcohol use, drug use, and symptoms of depression, anxiety, and stress. The results showed that problematic drinking was more prevalent among men, younger attorneys, and those who have been working in the field for only a short period of time. The study found that attorneys 30 years old and younger were especially likely to consume unhealthy amounts of alcohol.
The study also found high rates of mental health problems among U.S. lawyers. For example, 28 percent reported that they experience symptoms of depression, 19 percent reported anxiety symptoms, and 23 percent said they were experiencing stress.
The main barriers that kept lawyers from seeking help for alcohol problems and mental health distress, researchers found, were fear of others finding out and general concerns about confidentiality. "This new research demonstrates how the pressures felt by many lawyers manifest in health risks," American Bar Association (ABA) President Paulette Brown said in a statement.
The findings build on previous studies that have hinted there might be more substance abuse and mental health problems among lawyers than in the general population. A small 1990 study found that 18 percent of practicing lawyers had drinking problems, almost twice the estimated 10 percent of American adults thought at the time to abuse or be dependent on alcohol.
The consequences of attorney impairment may not seem dire enough to raise concern, but researchers point out that these effects are, in fact, profound and far-reaching.
"Any way you look at it, this data is very alarming, and paints the picture of an unsustainable professional culture that's harming too many people. Attorney impairment poses risks to the struggling individuals themselves and to our communities, government, economy and society. The stakes are too high for inaction," Krill said.
Brown said the findings will help the ABA commission facilitate programs that will address the mental health risks and needs of lawyers in a confidential nature.
Source: Krill P, Johnson R, Albert L. The Prevalence of Substance Use and Other Mental Health Concerns Among African American Attorneys. Journal of Addiction Medicine . 2016.
Published by Medicaldaily.com