Americans Aware Of Chipotle Outbreak Eat There Less Often: Poll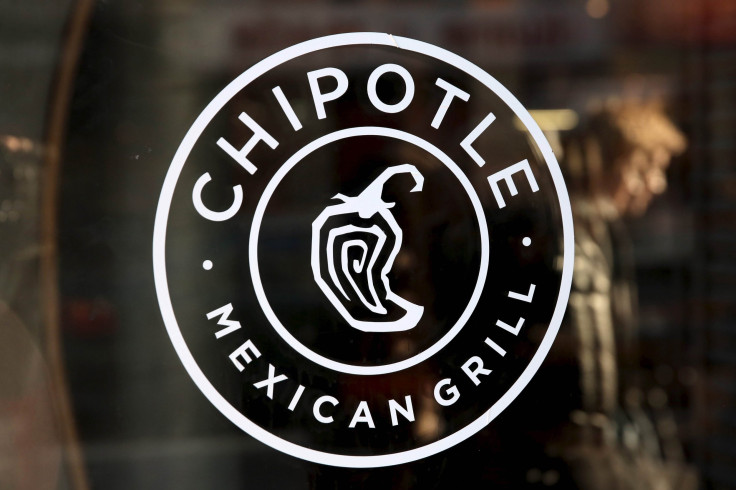 CHICAGO (Reuters) - Nearly a quarter of Americans who have heard of recent E. coli outbreaks at Chipotle Mexican Grill said they are eating less often at its restaurants, a new Reuters/Ipsos poll showed on Tuesday, while social media sentiment towards the chain hit a low.
Consumers and investors are trying to understand whether Chipotle has solved its food problems and is a safe place to eat, and concerns have deepened since federal investigators on Monday said they were looking at what appeared to be a new Chipotle outbreak in late November.
The company says it is rolling out a new food safety plan that will "eliminate or mitigate risk to a level as near zero as possible", although industry experts say Chipotle needs to give more details to show that its new plan will work.
"In this case, when someone is really trying to regain the trust and refocus the brand around food safety, it's even more important that they be open and transparent," said Benjamin Chapman, a food safety extension specialist at North Carolina State University.
Shares of the restaurant company known for its fresh ingredients and meat from antibiotic-free farm animals touched a 19-month low near $494 as JPMorgan downgraded the stock to neutral from overweight.
The bank said it was not comfortable recommending the stock until Chipotle's food issues were contained, especially after the U.S. Centers for Disease Control and Prevention said it had opened a new investigation related to an E.coli strain that appears to be separate from the one in an earlier outbreak.
About 50 people in nine states fell ill in an E.coli outbreak that began in October. The new one affected five people from three states in late November. If the latest cases are confirmed to be separate, they would represent the sixth Chipotle-related disease outbreak since July. The ingredients responsible for the E. coli cases have not been identified.
Reuters/Ipsos found that, among those who have heard about the outbreaks, 23 percent were eating at Chipotle less often because of the news about people getting sick there. Another 62 percent had not changed their habits and 3 percent were more likely to eat at Chipotle, according to the survey of 829 adults on December 17-21, which has a credibility interval of plus or minus 4 percentage points.
The poll also signaled that Chipotle sparked broader concerns, with 15 percent of Americans eating less often at other fast food restaurants after learning about people getting sick from food at Chipotle.
Diners have taken their concerns to Twitter and other other social media. On Tuesday there were nearly 30 percent more negative tweets from social media outlet Twitter than positive ones concerning Chipotle, according to a Thomson Reuters social media sentiment analyst index. Sentiment was as high as positive 80 percent in early October.
By comparison, the social media sentiment score of KaloBios Pharmaceuticals, a California biotechnology company controlled by indicted executive Martin Shkreli, was near negative 20 on Tuesday, and Valeant Pharmaceuticals international, which has been accused of price gouging, had a score of positive 10 on Tuesday, after falling as low as negative 25 in early November.
Chipotle's co-chief executives have sought to explain the company's plan in recent interviews and the company has said it is committed "to be the safest restaurant company in the industry," and hired two consulting firms.
It has said it will increase testing of produce before it is shipped to restaurants and improve employee training, among other changes.
The company did not respond directly to Reuters' request for more details on Tuesday, saying that its highest priority was implementing the food safety plan, that many components were in place, and that the rest would be implemented as quickly as possible.
Donald Schaffner, an extension specialist in food science at Rutgers University, said last week it would be impossible for any restaurant to measure whether it is the safest place to eat and Chipotle needed to be more open about its plans.
"Don't tell us how great it is if you're not going to tell us exactly what you're doing," said Schaffner, a former president of the International Association for Food Protection.
(Additional reporting by Kylie Gumpert and Angela Moon Editing by Peter Henderson and Tomasz Janowski)
Published by Medicaldaily.com