Americans Negative, Unfamiliar with Some Top Political Leaders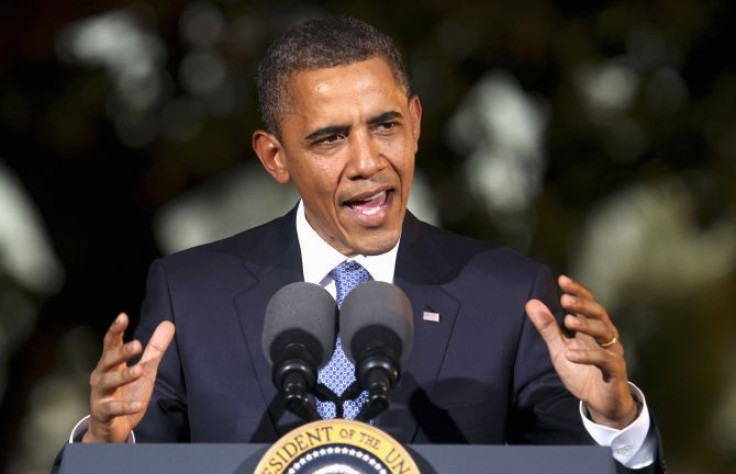 The public has a negative perception of President Barack Obama and various other top political leaders from both parties in Congress, even as many express unfamiliarity several top power brokers in Washington.
In results of a Harris Poll survey released Tuesday, Secretary of State Hillary Clinton was the only major political figure to receive positive ratings, at 52 percent. However there were 31 percent who gave her a negative rating, a figure higher than what she had back on May 26.
Newly appointed Defense Secretary Leon Panetta exemplified Americans' unfamiliarity with top Washington figures. His positive ratings stood at 20 percent and negative rating was a 17 percent. However about 64 percent of Americans were not familiar enough with him to have an opinion of the job he is doing, according to the survey.
The poll surveyed 2,463 adults online from October 10 to 17.
Harris Interactive outlined the specific negative ratings of other political figures as well as the two parties in general in Congress.
Almost half of Americans (46%) give Vice President Joe Biden negative ratings while three in ten (30%) give him positive ratings and one-quarter (24%) are not familiar enough to have an opinion;
One-third of U.S. adults (32%) have a negative opinion of the job Treasury Secretary Tim Geithner is doing, just one in ten (11%) have a positive opinion and over half (57%) are not familiar enough with him;
Looking at another economic figure, with Federal Reserve Chairman Ben Bernanke, one-third of Americans (33%) have a negative opinion of the job he is doing, 19% give him positive marks and half (48%) are not familiar enough with him to have an opinion;
Two in five Americans (43%) give Speaker of the House John Boehner negative ratings, 17% give him positive marks and two in five (40%) are not familiar enough to have an opinion;
Looking at the two Democratic Congressional leaders, over half of Americans (54%) give House Minority Leader Nancy Pelosi negative ratings, while 18% give her positive marks and 28% are not familiar with her. Two in five U.S. adults (42%) give Senate Majority Leader Harry Reid negative ratings, 10% give him positive ratings and almost half (47%) are not familiar enough with him to have an opinion; and,
At the bottom of this group are the political parties in Congress. Over half of Americans have negative opinions of both Republicans in Congress (53%) and Democrats in Congress (54%).
"Secretaries of State have always enjoyed some of the best ratings among all political leaders, regardless of party," writes Harris Interactive said in a released statement.
"This may be that since they are not involved in domestic issues, they are not blamed for dissatisfaction with things at home, including frustrations about the economy. The rest of these leaders are not as lucky and here is another possible indication that the election next fall may be one where the unhappiness with this larger group of people comes to the surface," they wrote.
"The result could be an election where it's not that one party or the other loses, but incumbents lose."
Obama in Negative Territory
A Harris poll released October 20 concerning President Barack Obama indicated half of Americans do not believe that he will be re-elected.
Harris Interactive says that the overall job ratings performance for the president, one year from election, is lower than five of the past 6 presidents during the same time at only 33 percent positive and 67 percent negative.
Former President George W. Bush, who led the Iraq and Afghanistan war effort in early part of the decade, had a higher overall job rating a year before election at 59 percent positive, compared to the 33 percent that Obama received.
When Harris Interactive asked participants if they think president Obama will be re-elected, half of U.S. adults (49%), say they do not think he will be while three in ten 30%, say he will and one in five 21% are not at all sure.
Harris Interactive said that even Democrats are unsure of his re-election chances as just half 54% say they think he will be re-elected while one-quarter say he will not be at 23%, and another quarter 24% are not at all sure.
But as Harris Interactive said, "One year is a lifetime in American Politics."
"Anything can happen in a blink of an eye that can change the momentum of a race, good or bad. But, while the sample is small, when approval ratings are below 40% one year out as they were for Carter and Ford, re-election does not seem to be in the cards the following November," reads their October release.
Twelve months from now "we'll know if this is a true measure of re-election or not."
Published by Medicaldaily.com