Amgen Cannot Stop Imminent Sale Of Neupogen Copycat: U.S. Appeals Court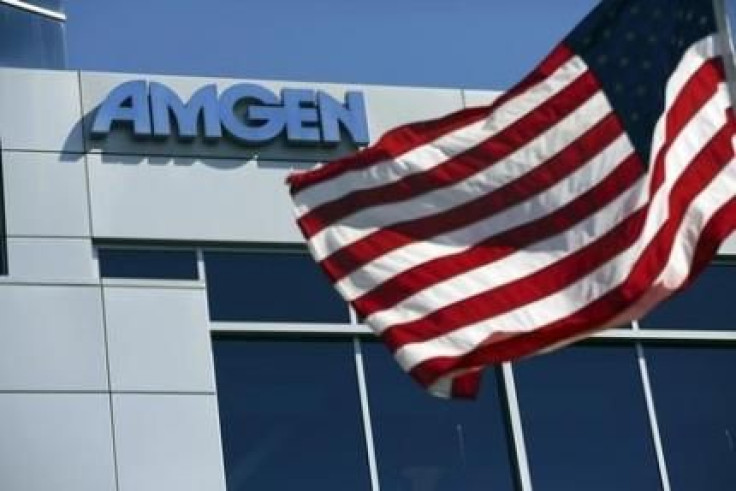 (Reuters) - A U.S. appeals court has cleared the way for Novartis AG to launch the first biosimilar drug in the United States as it declined on Wednesday to stop the sale of the company's copycat version of Amgen Inc's blockbuster cancer drug Neupogen.
The U.S. Court of Appeals for the Federal Circuit in July said Novartis could begin to market its biosimilar drug, to be sold under the name Zarxio, after Sept. 2.
Amgen had sought an injunction while both companies ask the court to clarify federal regulations on when close copies of biologic medicines may be brought to market. The appeals court, based in Washington, gave no reasons for rejecting Amgen's bid.
Novartis's generic drugs unit, Sandoz, has said in court papers that it can begin to market Zarxio commercially on Thursday.
Representatives from both companies could not immediately be reached for comment.
Amgen sued Sandoz last October, alleging infringement of a patent on Neupogen, its $1.2 billion-a-year medicine that boosts white blood cell counts to fight infections in cancer patients.
While biosimilars aim to copy biologic products, which are made inside living cells, they are not considered exact duplicates, such as generic versions of more traditional pills.
Insurers hope biosimilars will cost the public 40 percent to 50 percent less than the original brands.
Biosimilars, including a version of Neupogen, have been available in Europe since 2006.
Published by Medicaldaily.com