Anti-Smoking Policies Work: With Cigarette Smoking On The Decline, Those Who Remain Want To Quit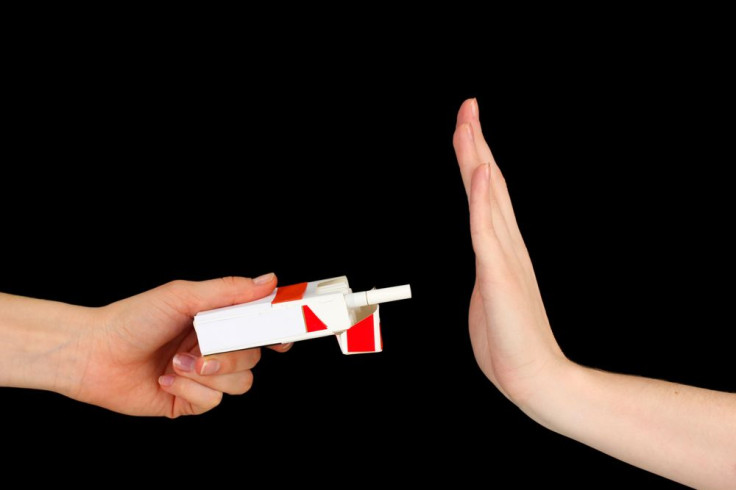 As smoking declines, public health researchers assume more of the remaining smokers are hardened — unwilling or unable to quit. A new study from UCSF finds the exact opposite is true.
Each one percent decline in the number of smokers came with a 0.6 percent increase in the number of Americans trying to quit, say the researchers. In Europe, the waning prevalence of smoking has produced no effect on those who continue to smoke.
"Tobacco control policies should continue to move the population down these softening curves rather than changing policies to promote new forms of nicotine delivery, especially ones like e-cigarettes that are very appealing to children," Dr. Margarete C. Kulik, first author of the new paper and postdoc fellow at the Center for Tobacco Control Research and Education, stated in a press release.
Marketing efforts often suggest smokeless tobacco and e-cigarettes can help smokers cut back on their habit. Essentially, this kind of harm reduction strategy is geared toward smokers who are unable or unwilling to quit. But are the underlying cynical assumptions warranted?
No Need for E-Cigs
Kulik and Dr. Stanton A. Glantz, UCSF professor and director of the Center for Tobacco Control Research and Education, analyzed survey data spanning 18 years in the U.S. and six years in the European Union. Contrary to prevailing assumptions, they discovered as smokers declined, those who remained behind smoked less and were more likely to give up cigarettes. With each one percent drop in total smokers, quitters increased by 0.6 percent in the U.S. and remained stable in Europe.
Importantly, the number of cigarettes smoked each day dropped slightly: by 0.32 cigarettes in the U.S. and 0.22 cigarettes in Europe.
The population is softening, not hardening.
Strong anti-tobacco media, smoke-free laws, and increased tobacco taxes are effective policies, says Kulik, and as a result of them, smoking prevalence has declined and even more people are likely to quit.
Since the current policies and interventions are working, argues senior author Glantz, there's no need to promote harm reduction in the form of e-cigarettes. A recent review of e-cigarettes finds their emissions contain not only nicotine but other toxins, such as formaldehyde. With high levels of dual use — people who smoke both conventional and electronic cigarettes — e-cigs are linked to significantly lower odds of quitting the smoking habit. No one, the authors say, needs them.
Source: Kulik MC, Glantz SA. The smoking population in the USA and the EU is softening not hardening. Tobacco Control. 2015.
Published by Medicaldaily.com