Apple Watch To Include Fewer Health Functions Than Intended: Blame Hairy, Dry Wrists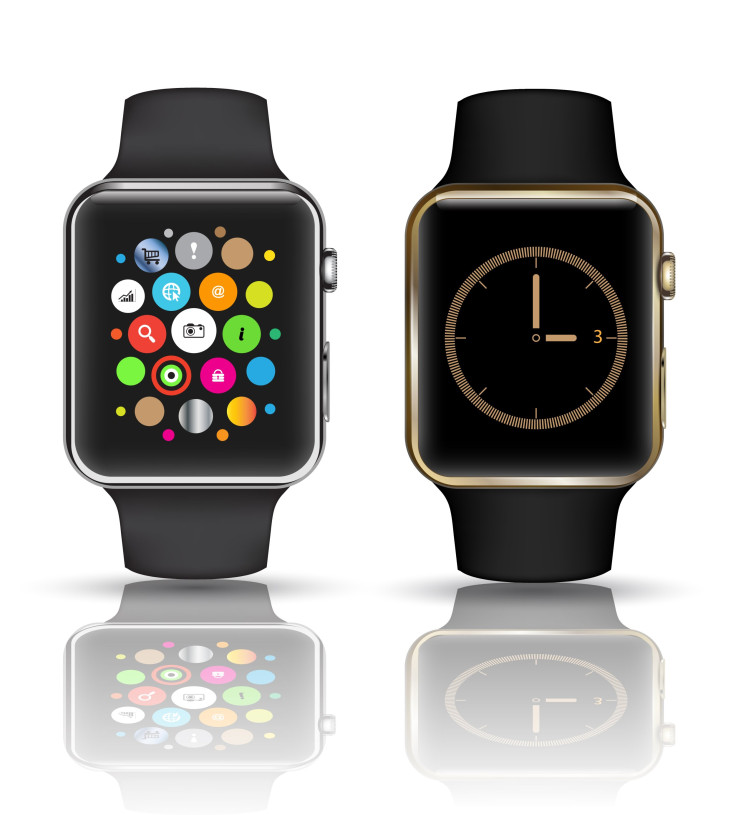 When Apple CEO Tim Cook announced the Apple Watch last September, he called it "a comprehensive health and fitness device," capable of tracking pulse rate, steps taken, and calories burned. The company was banking on other health-related levels of functionality as well. However, as is the case with other first-generation Apple products, we're going to have to wait for future generations to see them, according to a report from The Wall Street Journal.
The functions in question would have gone beyond what other fitness trackers offer to include more detailed data. But according to people involved with the project, which began about four years ago, there simply weren't sensors advanced enough to integrate into the device. These sensors would have measured electrodermal activity, or the electrical conductance of the skin, to quantify a person's stress levels, blood pressure, and heart activity — similar to both a polygraph test and an electrocardiogram. When they were tested, however, the team found they weren't always accurate due to how tightly the person wore the watch, and whether they had hairy arms or dry skin.
Thus the team went with a more conventional fitness tracking sensor. Either way, these developments leading up to the watch's April release in no way discount its other functions, and Apple knows that, having asked its suppliers in Asia to manufacture five to six million of three Apple Watch models. "One of the biggest surprises people are going to have when they start using it is the breadth of what it will do," Cook said at an investor conference last week, according to The Journal.
Some of its most important features will give users new ways to communicate with each other, whether it's through Siri or with emojis and scribbles. It'll be able to analyze text messages to predict responses, set workout goals, and control nearby devices. Integrated Apple Pay will also allow those who wear the watch while jogging to pay for whatever they need without carrying cash around, and a number of other third-party apps are currently being produced. What's more, it'll include a technology called haptics, which delivers force to the skin for real-time feedback, and has only really been used in video game controllers.
"In less technical terms, it taps you on the wrist. Whenever you receive an alert or notification, or perform a function like turning the Digital Crown or pressing down on the display, you feel a tactile sensation that's recognizably different for each kind of interaction," the website says. "It also enables some entirely new, intimate ways for you to communicate with other Apple Watch wearers. You can get someone's attention with a gentle tap. Or even send something as personal as your heartbeat."
Scheduled for an April release, the Apple Watch will come in three models: the Apple Watch, Apple Watch Sport, and Apple Watch Edition. The Apple Watch Sport will start at $349, and Apple hasn't yet announced the price points for the other models, although it's expected the Apple Watch Edition, with its 18-karat gold casing, will be among the most expensive products Apple has ever sold, "likely surpassing the $4,000 Mac Pro computer," according to The Journal.
Published by Medicaldaily.com