Are Sugary Drinks Increasing Your Cancer Risk? Age, Health History Are Important Factors, Study Finds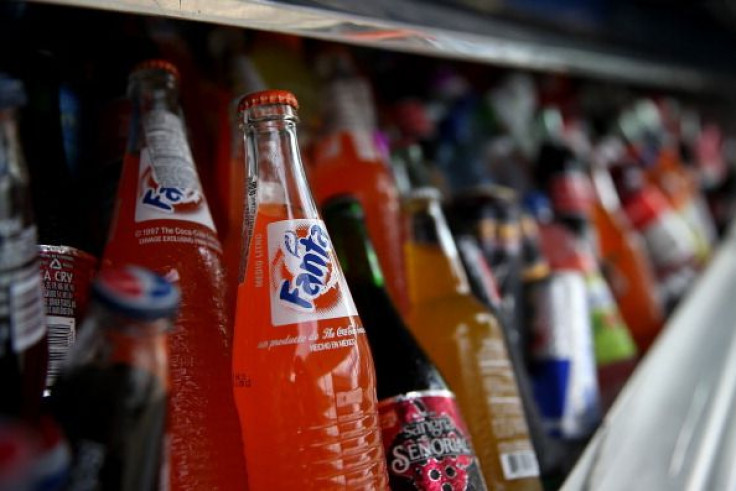 A new study from researchers at LSU Health New Orleans has found that the possible link between cancer and sugar-sweetened beverages depends on factors such as age, socio-economic status, and previous history with the disease.
Researchers examined data concerning soda consumption, fruit-flavored drinks, sweetened fruit juices, sports drinks, energy drinks, sweetened teas and coffees and other sugar-sweetened drinks from 22,182 adults. They also looked at participants' history with cancer, smoking and obesity status, and considered demographic characteristics such as age, gender, race, educational level and poverty/income ratio. Results showed that the effects of consuming sugar-sweetened beverages varied depending on the cancers and could be related to someone's age.
"The objective of this study was to closely evaluate the risk factors of sugar consumption from sugar-sweetened beverages among cancer survivors and people not diagnosed with cancer, and to our knowledge, no other studies have examined sugar-sweetened beverage intake in cancer survivors," said Melinda Sothern, PhD, Professor of Public Health at LSU Health New Orleans and senior author. "Recently growing evidence suggests a link between sugar-sweetened beverage consumption and the risk of pancreatic and endometrial cancer, as well as the risk of colon cancer recurrence and death among cancer survivors," she explained to LSU Health.
Lead author Tung-Sung Tseng, Associate Professor of Public Health at LSU Health New Orleans, also noted in the release that people aren't very aware of how much sugar they're really getting from these types of beverages. The American Heart Association recommends people drink fewer than three 12-ounce cans of soda per week, he said.
Following the study, researchers offered recommendations on specific intervention programs that could potentially reduce consumption of added sugars. They would be most effective if focused on people of lower socio-economic status, young males, and cervical cancer survivors, the authors said.
Source: Tseng TS, Sothern M, Lin HI, Griffiths L, Cornwell K. Research Provides New Information On Cancer And Sugar-Sweetened Beverages Link. Translational Cancer Research. 2016.
Read more:
Bye-Bye Sugary Drinks: This Is What Happens To Your Body When You Stop Drinking Soda
What Happens To Your Body When You Drink Soda? Sugar Affects Brain, Heart, Lungs, And Teeth
Published by Medicaldaily.com