Are Wireless Earbuds Bad For Your Brain And Hearing?
This article uses affiliate links, which means if you purchase products through these links, we may earn a commission. Click here to see our
T&C
.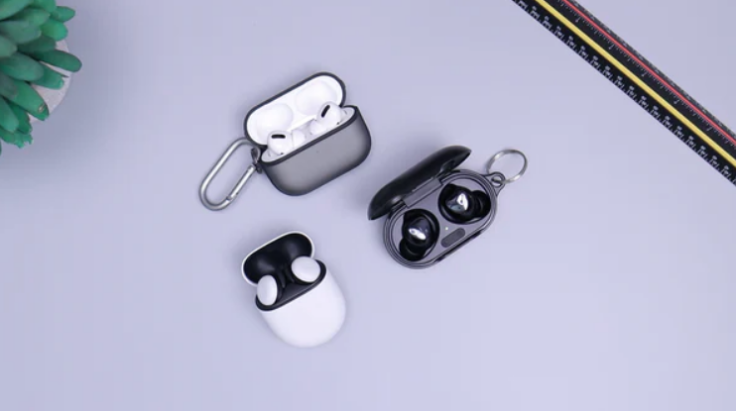 While wireless earbuds make taking calls, watching videos and listening to music on the go more convenient, can these earbuds be bad for your hearing? Here's what you need to know.
The Rise of Wireless Earbuds
Since its launch, Apple has sold 100+ million AirPods, making it the most popular wireless earbuds globally. In the years that followed, wireless earbuds became even more prominent, with other companies coming out with their own versions.
As people have made it part of their daily routines, should we be wary of using earbuds?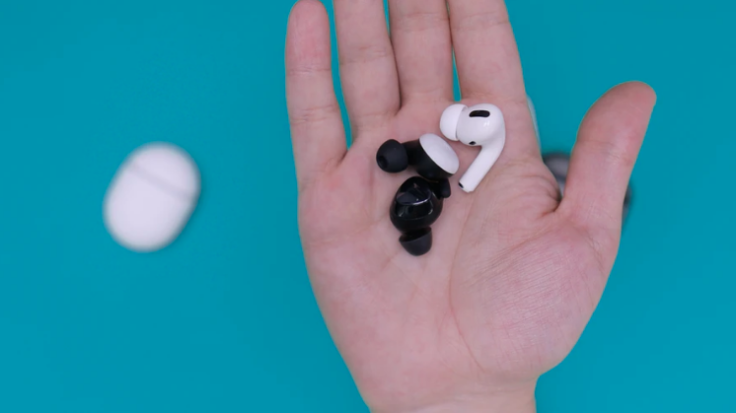 Are Wireless Earbuds Harmful?
Wireless earbuds make use of Bluetooth technology to transmit data. These emit a type of non-ionizing EMF called radio frequency radiation. Don't fret though as the non-ionizing EMF that these wireless earbuds use has a much lower frequency and does not cause adverse effects. The CDC also stated that non-ionizing radiation would only be worrisome if an individual comes into direct contact with the source, which is unlikely to happen with wireless earbuds users. As for the risk of hearing loss due to wireless earbuds, it's the same as wired earbuds and is 100% preventable if you listen at moderate volume levels and don't overuse them.
Where to Get Wireless Earbuds
Now that we've established that wireless earbuds are safe to use, where should you go for a good pair? With so many available options now, shopping for a pair can be overwhelming. To help you out, we've compiled a list of the best wireless earbuds you can get online.
Samsung – Galaxy Buds+ True Wireless Earbud Headphones

bestbuy.com
A true upgrade from its previous version, Samsung's new Galaxy Buds+ features an extraordinarily well-balanced and neutral sound profile that is well-suited for a wide variety of music genres. Additionally, you can even customize the EQ to fit your specific taste. It features intuitive controls sensitive to touch and has a secure fit. These earbuds are lightweight, sturdy and IPX2-rated. Its battery offers 12 hours of playtime on a single charge with noise-cancellation and smartphone compatibility for both Android and iOS devices.
Sony WF-SP800N

bestbuy.com
Significantly cheaper than the Sony WF-1000XM3s but just as good is the Sony WF-SP800N. As it's made by the company behind one of the best noise-canceling headphones today, it's no surprise that the WF-SP800N's noise-cancellation feature is up to par with more expensive wireless earbuds on the market. These also feature Sony's 360 Reality Audio format, making it perfect for movies and live recordings. The Sony WF-SP800N also offers decent battery life, a sturdy plastic build and an IP55 rating that makes them suitable for workouts.
JLab JBuds Air True Wireless

bestbuy.com
If you're looking for an affordable pair of wireless earbuds without sacrificing decent sound quality and good battery life, then the Jlab JBuds Air is the perfect pair for you. Made for workouts and other similar activities, this pair features IP55 water resistance, a Bluetooth 5.0 interface, headset controls, custom EQ3 sound and a sturdy charging case that gives you additional 10 hours of battery life on top of the earbuds' runtime of three hours. Sound-wise, these lean on the bass-heavy side, which helps add extra detail and clarity, especially when you're out in a noisy environment.
1More Stylish True Wireless Earbuds

usa.1more.com
As 1More's first noise-canceling true wireless earbuds, these sound excellent. The 1More Stylish offers a bass-heavy yet clear sound that appeals to different types of listeners. It also has a sleek design, six hours of playback and AAC support for better sound quality. Its charging case is also worth noting, as it provides additional 18 hours of battery life and fast charging. It also has an affordable price point making it one of the best wireless earbuds today.
OnePlus Buds

oneplus.com
OnePlus Buds are a solid pair of budget earbuds. Feature-wise, the pair provides a whopping 30 hours of playtime, divided between 10 hours of battery on the earbuds and additional charges from its case. The sound quality is great for the price you pay and has an impressively wide soundstage with ample separation on the instruments and vocals. Its active noise-cancellation is also worth noting, thanks to the three mics that run noise-reduction algorithms in real-time to keep you and your music private and clear.
Lenovo True Wireless Earbuds

lenovo.com
The Lenovo True Wireless Earbuds doesn't fall short in features in spite of being one of the cheapest wireless earbuds available. For only $25, this pair of true wireless earbuds have a touch-sensitive panel for easy controls, USB Type-C quick charge, an IPX5 rating and Bluetooth 5.0 technology that supports 2x faster transmission speeds for a more stable connection. As for sound quality, you're getting a pair of bass-boosted earbuds with dynamic drivers that offer a fuller sound. Meanwhile, its battery delivers four hours of runtime, with an additional 10 hours from its charging case.