Are You Burned Out On Running? Here's How To Fight Fatigue, Boredom, And Maintain Your Love Of The Sport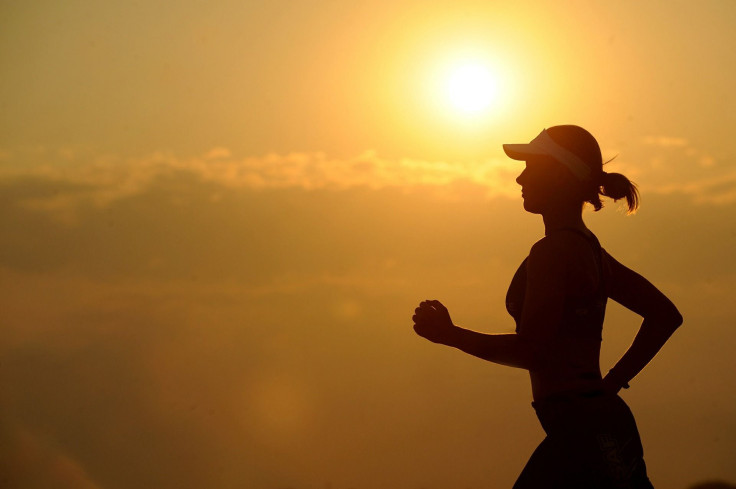 As most runners will tell you, the sport can become an addiction, even if you never envisioned enjoying the activity. But a love of running can come with nagging aches that can lead to runner's burnout.
Read: Running Can Slow Your Heart's Aging Process, Protect DNA, Science Says
As runner and writer Alison Feller explains, this condition can be avoided. Some signs that you might be over-running include irritability and fatigue as well as feeling anxiety instead of joy at the thought of going for a run. You might also notice that despite all of those miles running, you're not getting any better by either increasing pace or distance. And of course, the most obvious way to know that you've come down with runner's burnout is by noticing that every jog feels like a chore.
To reignite your love of running, Feller recommends doing the following:
Go Tech-Free
Tracking your miles or heart rate can become an addiction, but being too into the numbers can make running feel like a drag. Sometimes it's discouraging to see that one day's run is at a slower pace than the previous day. Aim to include jogs without a GPS watch or heart rate monitor.
Make It Social
Find a few friends and make running your weekly ritual. It doesn't matter if you jog at different paces as the point isn't to focus on the athleticism but rather on fun. If you don't have any friends who are into the pastime, you can find running Meetups or groups through the gym.
Seek Out Variety
Doing the same routine for every run will undoubtedly get boring. Feller believes that changing up your scenery, distance, and pace will help make runs seem new.
Read: Is Running A Marathon Bad For Your Body? Physical Stress From Long-Distance Running May Damage Kidneys
To see all of Feller's tips, check out the graphic, which has more information on how to avoid runner's burnout as well as recovery tips.

Source: Fix.com Blog
See Also:
Your Mind On Running: Exercise Could Result In A Better-Connected Brain, Study Finds
Running For Weight Loss: 3 Essential Tips For Beginners To Drop Pounds By Jogging
Published by Medicaldaily.com