AstraZeneca's Potential $3 Bill Cancer Pill Wins Early Approval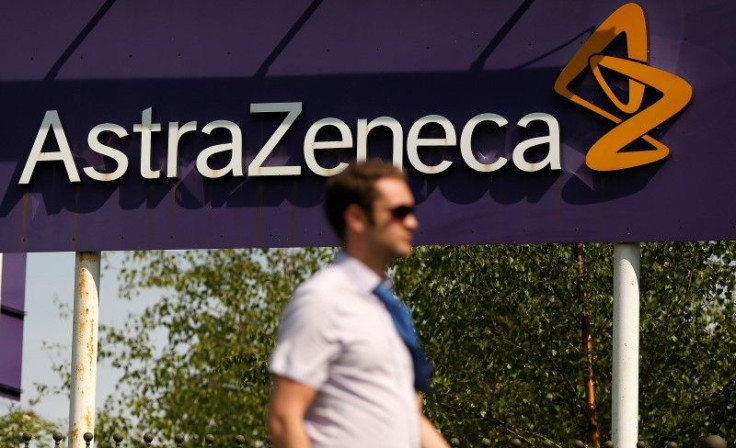 A new lung cancer pill from AstraZeneca , designed for patients whose disease has worsened after treatment with other therapies, won early U.S. approval on Friday, in a boost for the British drugmaker.
Tagrisso, also known as AZD9291, is one of several cancer medicines AstraZeneca hopes will rebuild its sales following patent losses on older drugs. During its defense against a takeover attempt by Pfizer
last year, the firm forecast the drug could eventually sell as much as $3 billion a year.
Industry analysts are more cautious about sales in the next few years, with consensus expectations pointing to revenue of $1.1 billion in 2020, according to Thomson Reuters Cortellis.
The U.S. Food and Drug Administration (FDA) approved the once-daily tablet to treat a sub-set of patients with advanced non-small cell lung cancer earlier than analysts had expected: the official date for a decision was February 2016.
A spokeswoman said AstraZeneca would make Tagrisso available to eligible U.S. patients as soon as possible and its price would be "comparable to other oral cancer therapies."
Like a rival product in development at Clovis Oncology , Tagrisso targets a genetic mutation, known as T790M, that helps tumors evade current lung cancer pills.
The FDA also approved a new companion diagnostic test for use with Tagrisso, made by Roche , to detect this mutation.
Tagrisso's path to market has been unusually fast, taking just over 2-1/2 years from the start of clinical trials to approval in the world's top drugs market. That pace reflects an accelerated approval process at the FDA and AstraZeneca's determination to push development as fast as possible.
In fighting off Pfizer's approach last year, Chief Executive Pascal Soriot had warned that the new cancer pill's progress could be disrupted by the distraction of a mega-merger.
Mizuho Securities analyst Eric Criscuolo said the speedy FDA decision suggested a similarly early approval of Clovis' rival drug rociletinib, whose official FDA decision date is at the end of March. "Rociletinib could be right behind," he said in a note.
AstraZeneca shares rose 0.5 percent in a weaker European stock market, while Clovis was up 1 percent on Nasdaq.
In two clinical trials, 57 and 61 percent of patients experienced a complete or partial reduction in their tumor size, with the most common side effects being diarrhea and skin and fingernail problems.
The green light for Tagrisso follows AstraZeneca's recent launch of Lynparza for ovarian cancer, taking the company closer to its goal of bringing six new cancer treatments to market by 2020.
(Editing by William Hardy/Ruth Pitchford)
Published by Medicaldaily.com