Australia Becomes the First Nation to Approve "Plain Packaging" Laws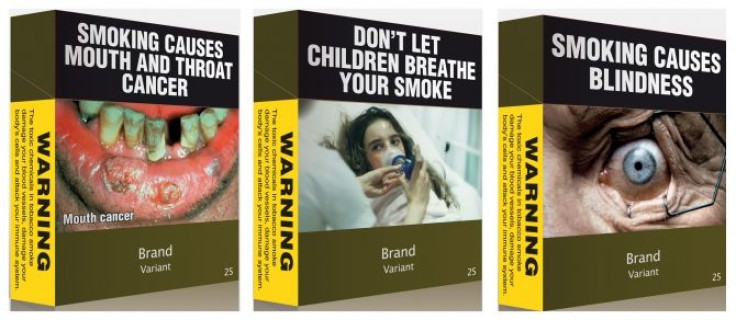 Tobacco firms may take a major hit in Australia, after the High Court of Australia ordered tobacco manufacturers to package products in plain packaging without logos and display graphic health warnings.
As of December, it will be unlawful for tobacco manufacturers to use distinctive colors, brand designs and logos on cigarette packages. As an alternative enforced by the High Court, the packs of cigarettes will now be manufactured in an evenly dreary olive tint. It will highlight explicit images of cancers and health risks that come along with smoking tobacco. Additionally, tobacco companies will also be responsible for reimbursing the government for its legal cost.
On August 15, Australia became the first nation in the world to succeed in "plain packaging" of cigarettes. Alongside "plain packaging," Australia has been successful in implementing restrictions on internet advertising and has spent more than $85 million in anti-smoking social marketing initiatives.
Chris Argent, spokesmen for Philip Morris, an American cigarette manufacturer, told CNN/Seven Network "plain packaging won't reduce smoking, but it will impact the value of our brand."
However, cigarette companies such as British American Tobacco, Philip Morris Limited and Imperial Tobacco are challenging the law contending it is unconstitutional. According to the cigarette manufacturers, the government is unethically taking its intellectual property.
Scott McIntyre, the spokesman for the British American Tobacco believes ultimately the new law will increase smoking rates.
For other nations combatting tobacco companies, the Australian government is sending a strong message that governments can stand up to tobacco corporations and win.
Attorney General Nicola Roxon said in a statement, "Without brave governments willing to take the fight up to big tobacco, they'd still have us believing that tobacco is neither harmful nor addictive."
Currently, the Australian government still has two legal disputes to settle, where companies alleged the government has breached international trade laws, and if found guilty it may result in compensation pay outs.
Other nations, such as the United States, have also succeeded in anti-smoking initiatives with anti-smoking ads that effectively got 50,000 Americans to quit smoking.
Published by Medicaldaily.com