CDC Anti-Smoking Ad Campaign Gets 50,000 Smokers to Quit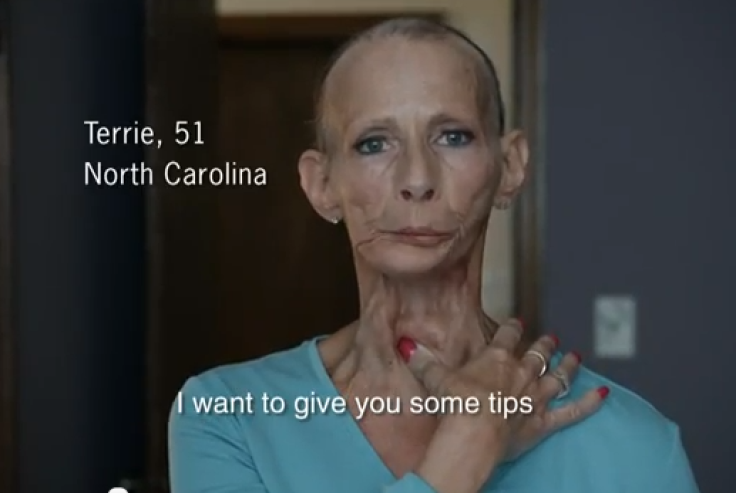 With the success of graphic ad campaigns aimed to deter individuals from smoking, the government is planning to implement another round of ads in 2013 to continue to urge more Americans to scrap the habit.
The ad campaigns ran for 12 weeks between spring and the beginning of summer. The goal was to get 500,000 Americans to quit smoking. The campaigns effectively got 50,000 American to quit smoking for the long haul.
According to Thomas Frieden, director of the Centers for Disease Control and Prevention, which organized the $54 million ad campaign, said this is the first time in history the government funded anti-smoking ads.
There is no official count as of yet, for individuals who actually tried to quit, however, the ads did generate 192,000 extra calls to the national toll-free quit line, a number that is more than double the typical volume. Additionally it also raked in 417,000 new visitors to smokefree.gov, the website that offers tips for quitting smoking.
"We do plan to do another (campaign) next year," Frieden told USA Today.
There are no official details regarding the ads and their timing. Frieden revealed that for many individuals they wished they had seen such raw, vivid campaigns before.
Eric Asche, who works with the anti-smoking group Legacy, also consulted with the CDC regarding the ads used for the campaign.
While there are some critics such as Joel Mathis, who believes the non-smoking majority is being forced to observe scenes which he believes is an "as assault on our senses," for others like Christi Leigh Sims, the raw images helped force her to rid the habit after smoking for two decades.
Experts such as Glenn Leshner, a researcher at the University of Missouri, believes the effectiveness of the campaigns has to deal with either profiling a health risk or featuring disgusting images, when combined individuals will withdraw.
"The initial results suggest the impact will be even greater than that," Frieden said.
Published by Medicaldaily.com