The Average Food Blog Recipe Is Acceptable In Calories, But Excessive In Sodium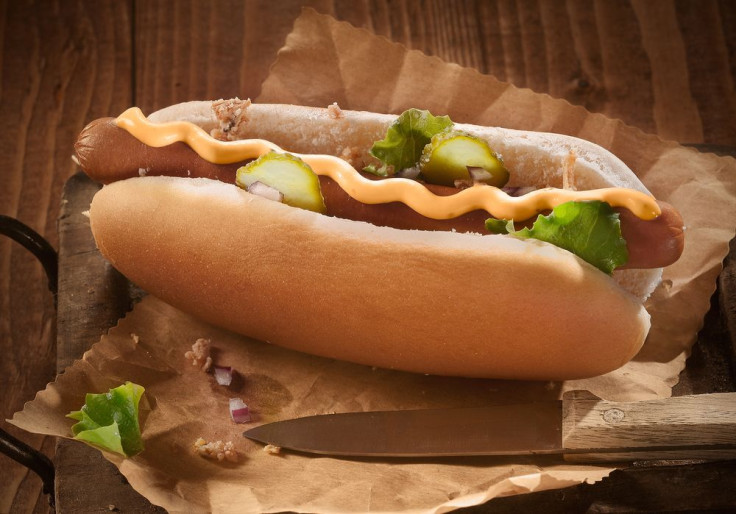 Food blog recipes are acceptable in calories but excessive in sodium and fat. That is the conclusion of new nutrition study from Simmons College in Massachusetts, where researchers have analyzed hundreds of dishes from some of the nation's most popular online cooks. The findings may inspire a new breed of dietitian-approved food and nutrition blogs.
The study, which is published in the Journal of Nutrition Education and Development, sought to determine whether popular food blogs help their readers achieve a nutritionally balanced diet. To investigate, the researchers gathered data from some of the most accessed food and nutrition platforms on the web. "We identified 6 food blogs that were very popular," said lead author Elizabeth Schneider. "It is really surprising that these blogs may have more than 2 million visits per month. This large reach makes the food blog an important component for nutrition education."
From these blogs, the researchers put together a final sample of 96 entrees organized after their main ingredient. The team found that within this set, the average dish had an "acceptable" calorie content, but excessive levels of saturated fat and sodium. The set did not include vegetarian dishes, which typically contained less calories and low levels of sodium and fat.
Finding the Right Food Blog
Schneider and her colleagues hope that the findings will inspire more dietitians and food experts to get involved online. Given their wide reach, food blogs could soon become a valuable medium for individuals and organizations seeking to educate the public on good eating habits. "It's exciting to live in an online generation and I believe there is a need for dietitians to have a spot in the food blogging culture," Schneider said in a press release. "Wouldn't it be great to find a 'dietitian approved' icon next to healthy online recipes, giving the public peace of mind knowing that the recipes are nutritious?"
That said, readers already have a variety of balanced blogs to choose from. Below are some of the web's most health-conscious purveyors of dinner inspiration.
Enjoy!
Source: Elizabeth P. Schneider, MS, RD; Emily E. McGovern, MS, RD; Colleen L. Lynch, MS, RD; Lisa S. Brown, PhD, RD. Do Food Blogs Serve as a Source of Nutritionally Balanced Recipes? An Analysis of 6 Popular Food Blogs. Journal of Nutrition Education and Behavior, November/December 2013.
Published by Medicaldaily.com