Avian Flu 2017 Latest Risk: With Upsurge In Human Cases Of A(H7N9), The Health Signs To Know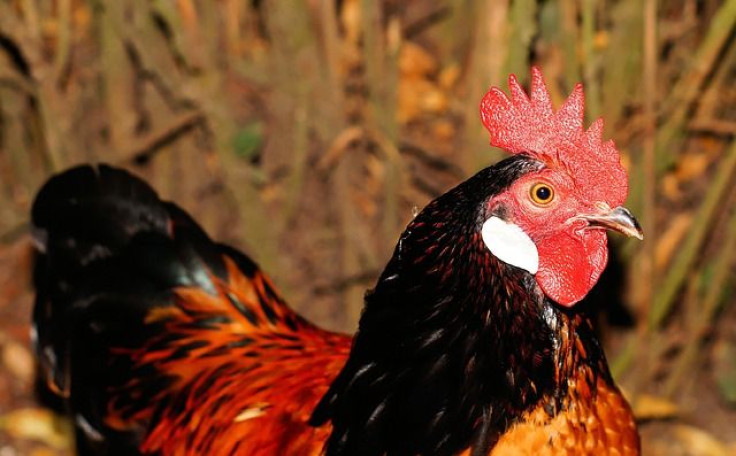 Over the past two months, there has been a significant increase in cases of avian influenza — especially the A(H7N9) strain — from China. People in other parts of the world have enacted guidelines to ensure the virus does not spread further.
As of Jan. 18, there have been 918 cases of A(H7N9) reported in China or from people who had recently visited the country. The World Health Organization reported that these statistics include at least 359 deaths.
Read: Avian Influenza Outbreak 2017: Symptoms To Know As Cases Of Bird Flu Are Identified Across The Globe
The European Center for Disease Control (ECDC) has updated its rapid risk assessment concerning the avian flu strain. The organization reported that EU citizens traveling to China should take caution and avoid direct exposure to poultry, live poultry markets or backyard farms.
The avian flu virus does not easily spread to humans, according to Medical Xpress. Human infection typically occurs when bird flu virus gets into a person's eyes, nose, mouth, or is inhaled. Additionally, the spread of avian influenza viruses from one infected person to another has been reported, but it happens very rarely, Medical Daily previously reported.
The U.S. Centers for Disease Control and Prevention does not have any new or special recommendations for the American public at this time regarding the avian flu strain's spread in China.
Read: Bird Flu Vaccine Approved By FDA: First Adjuvanted Vaccine For Avian Influenza
How can you tell if you've been infected with the avian flu?
According to the CDC, symptoms of the H7N9 avian flu typically begin with high fever and cough. Many cases progress into a very serious illness — which could include severe pneumonia, acute respiratory distress syndrome (ARDS), septic shock and multi-organ failure leading to death.
Read Also:
New Avian Flu Viruses Send US Scientists Scrambling
Michigan Reports Three Cases Of Avian Influenza In Canadian Geese
Published by Medicaldaily.com