Avocado For Skin, Hair, And Breath: Health Benefits Of Guacamole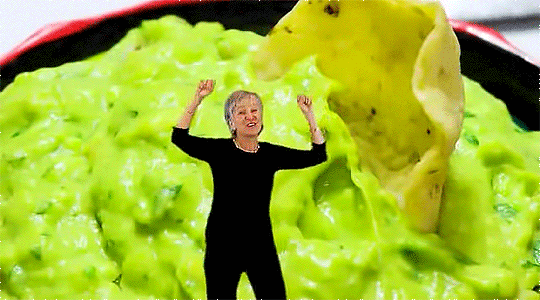 Avocado is a miracle fruit. Not only is it the key ingredient in guacamole, which is perhaps the greatest chip dip ever created, but it can also fight off just about any medical ailment, it turns out.
"The avocado is far more versatile than you'd think," author Aaron Goldfarb writes on Fix.com. "It's tasty and healthful, and capable of becoming an even more prominent part of your life."
Sure, simply eating an avocado is great. It's mushy and delicious and you can scoop it straight out of its peel with a spoon, getting it into your mouth that much faster.
But Fix.com's breakdown of the fruit's nutrients (below) is mindblowing, as is the list of health issues it alleviates. For one, it has a ton of potassium, which offers "relief from stroke, high blood pressure, anxiety and stress." That could be because potassium can negate some of the consequences of eating too much salt, which is a factor in high blood pressure.
Read: Weird Minerals For Your Health
Then there's the vitamin E, which is great for your skin. It protects the skin from sun damage and relieves irritation, even if you have a condition as severe as psoriasis. According to Goldfarb, the avocado also prevents wrinkles and is good for damaged hair.
And if you are breathing stink everywhere, he says, "avocado juice cleanses your mouth and helps remove the bacteria in your intestine and gut that often create bad breath."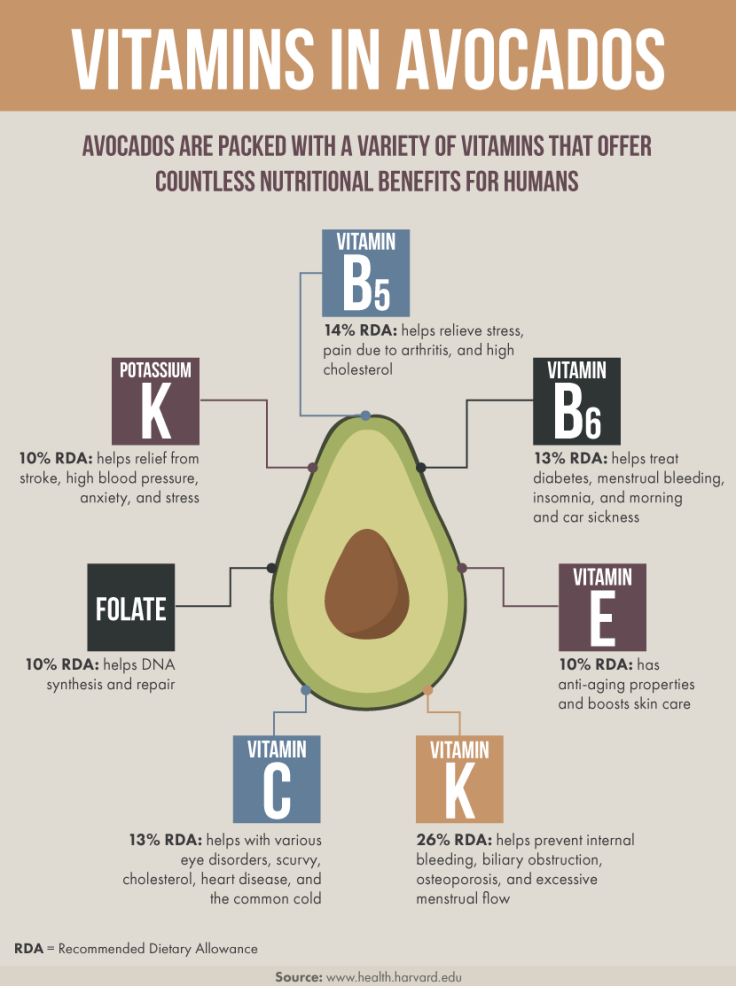 Source: Fix.com Blog
But if you don't like the taste or texture, you don't have to eat the avocado to benefit — you can apply it directly to your skin.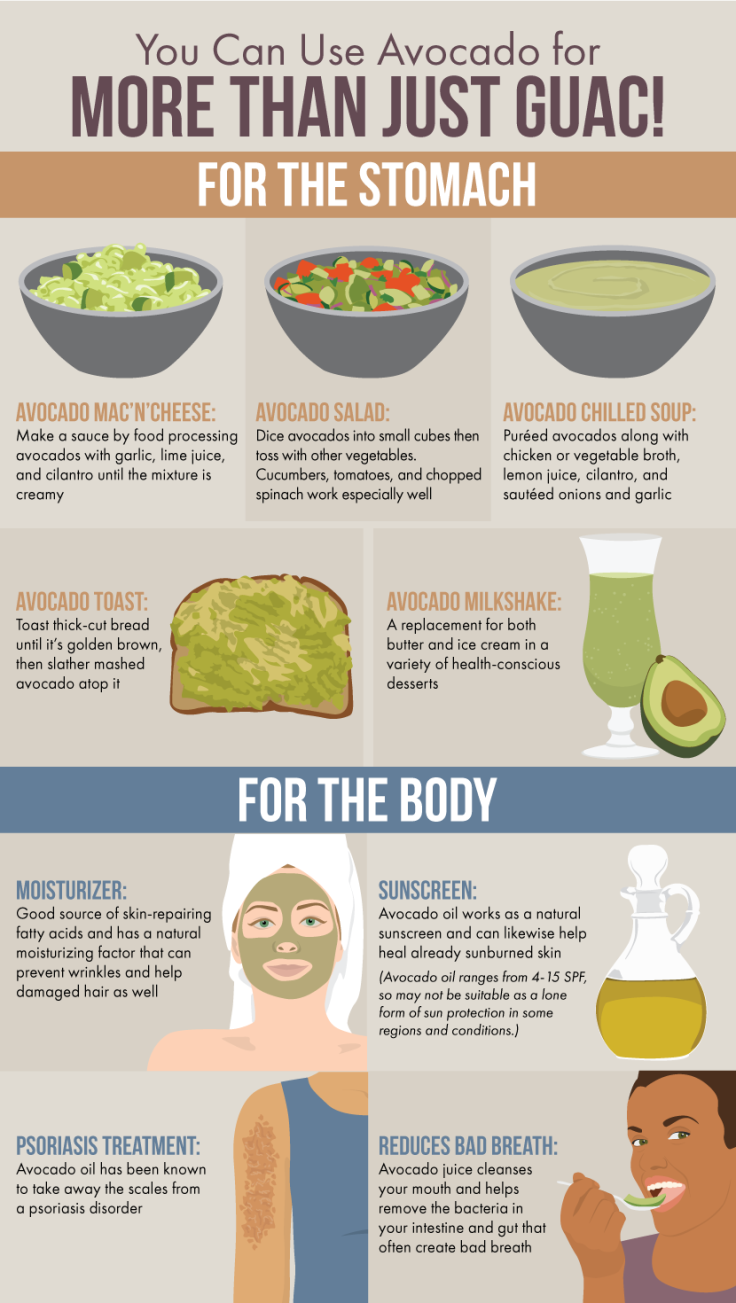 Source: Fix.com Blog
See also:
What is a Calorie and Why Do I Care?
Easy Home Remedies for Dry Skin
Published by Medicaldaily.com