Back To School: Working A Summer Job Improves Teens' Classroom Performance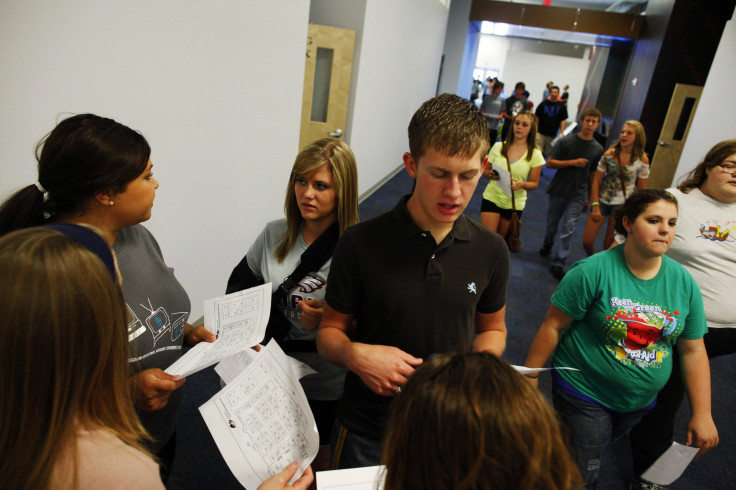 Labor Day has arrived and so students across the nation must say a sad goodbye to summer and hello to the new school year. If your summer included a job, you may see an unexpected payoff in the classroom, say Stanford researchers. Summer employment can boost a teen's academic performance, and, for those who worked over the course of several summers, the benefits may be even greater, according to the new study.
"Holding a summer job is a rite of passage in American adolescence, a first rung toward adulthood and self-sufficiency," wrote Dr. Jacob Leos-Urbel, an associate director of the John W. Gardner Center for Youth and their Communities, and his co-researchers.
Unseen Rewards
When the school year ends, businesses large and small open their doors to students who want to earn a paycheck while enjoying an academic break. Across the country, private companies offer jobs and internships, while some townships and cities create employment programs specially geared for students. Naturally, researchers have studied the effects of these jobs and found summer employment helps to cultivate a teen's noncognitive skills, such as time management, perseverance, and self-confidence. Could there be other benefits for teens clocking-in for a paycheck between June and August?
To answer this question, Leos-Urbel and his colleagues began their study by gathering the records of nearly 200,000 applicants to New York City's Summer Youth Employment Program (SYEP), which provides jobs to students between the ages of 14 and 24. Importantly, summer jobs were given out through a random lottery system due to high demand. Next, the researchers examined the SYEP students educational records.
What they discovered after analyzing the collected data was a small but still significant effect associated with working a summer job. Those who had held a job through SYEP were slightly more likely to take and pass the Regents exams, the standardized tests administered by New York state to measure academic progress in high school. In short, a greater number of the SYEP students both attempted to take those exams and performed a bit better than students who had not worked a summer job.
Importantly, for students who had worked a job over the course of multiple summers, their academic improvements were even larger.
As another school year begins, many students will trade their jobs at the mall for a seat in the classroom. Though they may think a paycheck was the only thing they earned, chances are their summer efforts will payoff for them in more ways than one.
Source: Schwartz AE, Leos-Urbel J, Wiswall M. Making summer matter: the impact of youth employment on academic performance. NBER. 2015.
Published by Medicaldaily.com