Baidu CEO Tells Staff To Put Values Before Profit After Cancer Death Scandal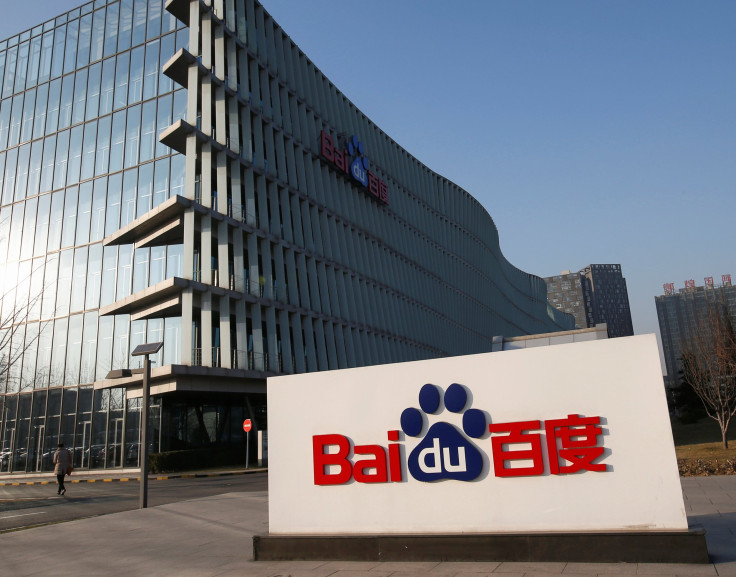 Baidu Inc's CEO has called on employees to put values before profit in response to a scandal around the death of a student who underwent an experimental cancer treatment he found on the company's search website.
Before his death, student Wei Zexi, 21, criticized the military-run hospital that provided the failed treatment for misleading claims about its effectiveness and accused Baidu, which controls 80 percent of the Chinese search market, of promoting false medical information.
In a letter to employees seen by Reuters, Baidu chief executive Robin Li wrote: "If we lose the support of users, we lose hold of our values, and Baidu will truly go bankrupt in just 30 days!"
Li's letter said employees were making compromises for the sake of commercial interests and placing earnings growth above user experience.
The controversy over Wei's death, which erupted at the beginning of the month, prompted regulators on Monday to impose curbs on the advertising business Baidu relies on for the lion's share of its income.
Baidu said on Monday it would comply with the regulators' decision, which followed a probe launched early last week.
The company will re-evaluate every one of its products' business models, despite the fact it may have a negative impact on the company's income, Li wrote.
The Chinese internet stalwart has been fiercely criticized both online and by state media for how it handles adverts within its search results, especially in the sensitive healthcare sector.
"These days, whenever it's the dead of night, I think: Why do the people who use Baidu's products no longer love us?" Li wrote.
"The outrage is greater than in any crisis Baidu has experienced before."
It is not the first time the company has fallen foul of regulators and public opinion for its handling of healthcare ads and blogs, and has previously changed elements of its business model in response.
"I believe this is the right way!" said Li in his letter. "It's the long-term way!"
(Reporting by Paul Carsten and Beijing Monitoring Desk; Editing by Will Waterman)
Published by Medicaldaily.com