Bariatric Surgery Death Rate Linked To Insurance: Patients Delayed Or Denied Coverage Have 3 Times The Mortality Rate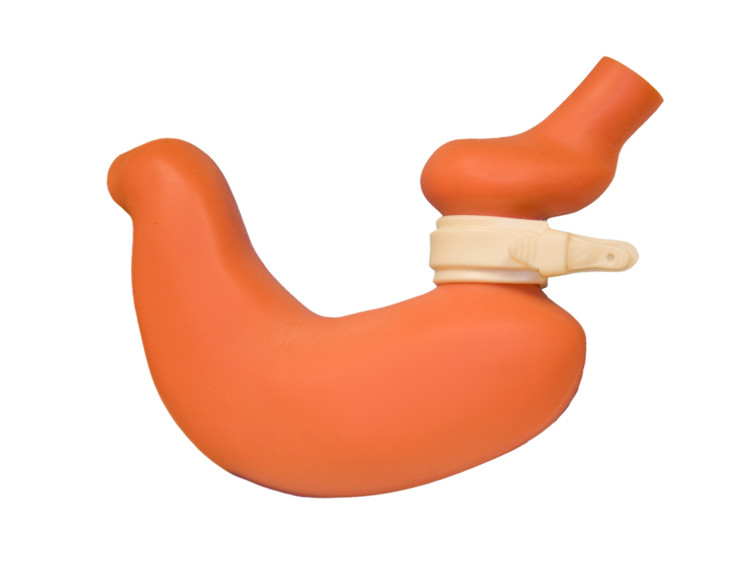 Patients who received medical consent to undergo bariatric surgery but faced delay or denial of health insurance approval exhibited a mortality rate that was three times higher than patients who obtained insurance approval right way, a University of North Carolina study finds.
Researchers assessed 463 patients who got the go-ahead to receive bariatric surgery by a medical team consisting of a surgeon, psychologist, and nutritionist. Insurance providers originally denied coverage to one-fifth (22 percent) of these patients, of whom six percent ended up dying within five years. In comparison, less than two percent of patients who benefited from rapid insurance approval died within the same period.
"For people with morbid obesity, bariatric surgery provides a significant survival benefit," study co-author, D. Wayne Overby, a bariatric surgeon at UNC Department of Surgery, said in a press release. "In this light, there seems to be no justification for employers, insurers, or government payers to deny patients who meet evidence-based medical criteria from having access to it."
Overby and colleagues presented their work at the recent 30th Annual Meeting for the American Society for Metabolic and Bariatric Surgery (ASMBS), the largest organization for bariatric surgeons in the world.
"Whether from uncontrolled obesity-related co-morbidities or from downstream treatment complications, reduced survival associated with denial or delay in bariatric coverage must be considered when implementing national and state policies around bariatric surgery," lead study author, Eleisha Flanagan, commented in the statement.
The patients in the study had an average body mass index (BMI) of 52.5. According to the ASMBS, people who have a BMI above 30 have a 50 to 100 percent increased risk of premature death as well as a higher likelihood of developing over 40 obesity-related diseases and conditions, including type 2 diabetes, heart disease, and cancer.
Another study presented at the annual meeting found that having private or government subsidized health insurance played the largest role in weight loss after bariatric surgery.
Patients who were covered by a private insurance plan lost 30 percent more weight (70 lbs.) than their government-subsidized counterparts (55 lbs.) six months after undergoing bariatric surgery. The patients weighed an average of 292 lbs. The authors point out that this weight loss occurred regardless of pre-operative diet programs.
"Our study does not support pre-operative medical supervised diet programs for longer durations than three months," co-author, Kimberly Mallomian, of the Miriam Hospital in Providence, Rhode Island, said in a press release. "Rather than insurers requiring diet programs that make very little difference in weight loss after surgery, and increasing the amount of health care dollars spent per patient, clinicians should be allowed to use their professional judgment preoperatively, and provide individualized education to patients on a case-by-case basis."
The organization for bariatric surgeons states that metabolic or bariatric surgery is proven to be "the most effective and long lasting treatment for morbid obesity and many related conditions, and results in significant weight loss." Thanks to improved techniques, these surgeries pose a 0.1 percent risk of death and a four percent probability of major complications.
Published by Medicaldaily.com