Bariatric Surgery Patients At Increased Risk Of Suicide, Self-Harm: The Mental Disorders That Accompany Morbid Obesity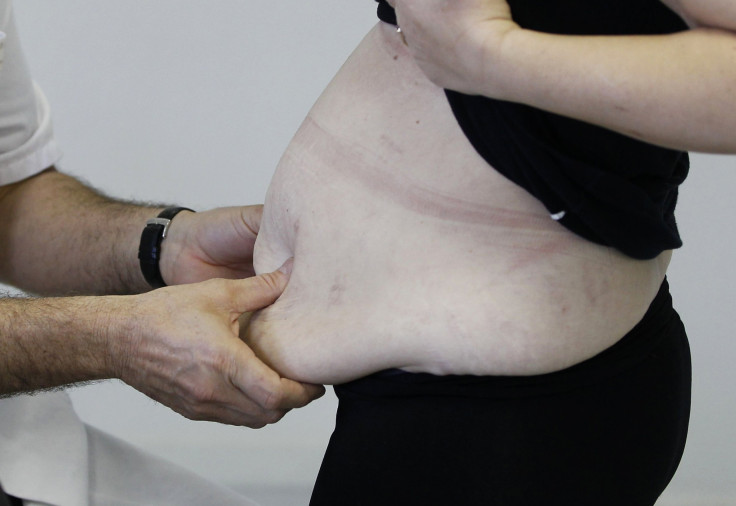 Patients undergoing bariatric surgery have an increased risk for self-harm emergencies following surgery, say researchers who conducted a large-scale study of the matter. Patients had twice the number of suicide attempts as the general population before surgery, and this increased by 50 percent following surgery, the new study indicated.
"Nearly all events occurred in patients who had a history of mental health disorder," wrote the researchers from Sunnybrook Research Institute, Toronto. "Intentional self-poisoning by medications was the most common mechanism of attempted suicide."
Epidemic Obesity
About 6 percent of Americans are morbidly obese, Dr. Junaid A. Bhatti, lead author of the study, and his colleagues explained in the introduction to their study. However, diet, exercise, and behavioral counseling do not help many patients lose pounds as needed. By comparison, bariatric surgery leads to an estimated 60 to 80 percent reduction in excess weight within one year. There are quite a few variations of weight loss surgery, including those that restrict capacity (gastric banding or resection, for example), reduce absorption surface (intestinal bypass), or combine both methods (Roux-en-Y gastric bypass).
"Studies have found that weight loss positively influences mental health, but findings are mixed in patients undergoing bariatric surgery," observed the researchers. To better understand this significant issue, they compared the risk of suicidal behavior before and after bariatric surgery.
Bhatti and his colleagues studied 8,815 adults from Ontario, Canada, who underwent bariatric surgery. For each patient, they examined medical records extending three years before through three years after surgery. For their analysis, they divided suicide attempts into four categories: medications, alcohol, poisoning by toxic chemicals, and physical trauma.
Crunching the numbers, they discovered a total of 158 self-harm emergencies occurred involving just 111 patients. Nearly all of these patients had some history of mental disorder. Most commonly, they tried to poison themselves with medicine. While overall few patients attempted suicide, the risk increased significantly after surgery. Mental health problems, including substance misuse, major depression, and eating disorders, are prevalent in morbidly obese patients and also in those who choose to undergo bariatric surgery, explained the authors.
"In theory, the permanent changes in body image, diet-related stress, and unmet expectations of weight loss could increase mental health problems, such as binge eating, substance misuse, and self-harm behaviors," wrote Bhatti and his colleagues. They suggest further research to learn why self-harm increases following bariatric surgery and how these risks might be reduced.
Source: Bhatti JA, Nathens AB, Thiruchelvam D, et al. Self-harm Emergencies After Bariatric Surgery A Population-Based Cohort Study. JAMA Surgery. 2015.
Published by Medicaldaily.com