Batten Disease, Rare Genetic Brain Disease, May Claim Lives Of A California Family's Two Young Sons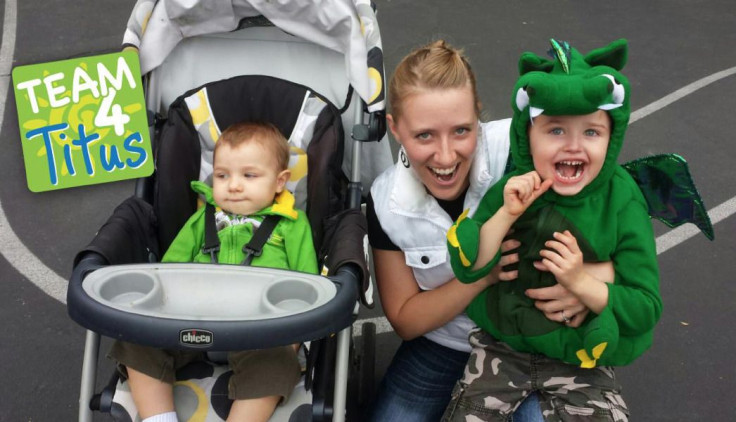 It's hard to put into words how it would feel to lose a child. Imagine, then, what life would be like losing two children. Unfortunately for one California family, they will have to bear it.
Batten disease is an incredibly rare genetic brain disease marked by blindness, seizures, dementia, and loss of motor skills. It's been in the news earlier this year, as Hollywood producer Gordon Gray announced that both of his daughters had contracted the disease. The Gray family has been trying to raise $10-12 million to help find a cure for the disease their young daughters are battling. For Titus and Ely Bowman, however, the battle has just begun.
"The amount of publicity from the Grays has been a silver lining in the midst of tragedy," Bekah Bowman, mother of Titus and Ely, told People. "When you are living in the midst of Batten disease with your child it takes over all things normal, but even in the face of that, they have appeared, to me, relentless to raise funds and find a cure."
The Bowmans noticed their elder son Titus' speech began lagging when he was 2 years old. Then, they began to notice that he was getting clumsy. The doctors all told them to wait and see. Later, Titus began to have seizures and was diagnosed with epilepsy, but the Bowmans though that something else was awry. A psychologist told them that Titus might be intellectually disabled, but it wasn't until Titus was diagnosed with Batten disease that the pieces came together. That's when they noticed a rapid decline in Titus's behavior.
"When we got the diagnosis, [Titus] was still talking, walking, and eating," Bekah said. "Within a month of diagnosis he lost all of those abilities. He's blind, he cannot walk anymore, he's in a wheelchair, he's eating through a GJ tube, and he doesn't talk anymore."
Batten disease has a 25 percent chance of being genetic, so when the Bowmans had their second son Ely, they got him tested. And that's when the worst of their fears were realized.
"It was unbelievable," Bekah said. "My first thought was, 'No, that can't be right. Re-test him. That can't be right.'"
While Ely has yet to show any symptoms of the disease, the Bowmans are aware that what they're seeing affect Titus will affect Ely soon enough. Right now, their only goal — aside from finding funding for a cure — is to make their sons' lives as enjoyable as possible in the time they have left.
"I couldn't have asked for a more loving, supportive, self-sacrificing family than ours to journey this with," Bekah said. "I'm so thankful for this time they all have with our boys. These memories are precious."
Published by Medicaldaily.com