Beboe Cannabis: Marijuana Products For The Rich And The Moneyed
Beboe cannabis has been called Hollywood's favorite luxury cannabis brand. The reasons for this high regard are consistently high quality, superstar users and atrocious expensive wares the rich and famous can afford.
"The Hermès of Marijuana" was a product of For Success Holding Company that was co-founded by Scott Campbell and Clement Kwan in 2014. The company was acquired in February 2019 by Green Thumb Industries (GTI).
Beboe was born in 2017 as the first lifestyle suite of branded cannabis products under GTI ownership. It's currently sold in more than 125 California and Colorado retail locations.
Beboe was created in honor of and named after Campbell's grandmother, Bernice (Be Boe). She baked pot brownies well into her eighties to help relieve his mother's pain while she battled cancer during his childhood.
From the start, Beboe was intended to be high-end and expensive. Campbell described Beboe's potency as "socially dosed" for "dinner party culture."
He said they had to educate dispensaries and retailers to embrace high priced products when the prevailing trend was to smoke as cheaply as possible. Campbell also said they focused on designs that make products seem like a million bucks.
Beboe's first product was its signature rose gold vaporizer pen in its "Inspired" sativa blend. The Beboe product portfolio now also includes ice water hash micro-dosed pastilles and a recently launched direct-to-consumer hemp-derived CBD line.
Beboe is rightfully famous for its artful packaging and product design personally created by Campbell. He was once a tattoo artist whose art embellishes the skin of countless A-list celebrities.
"I'm a very aesthetic person," said Campbell.
"It's super important that this product is presented with a sense of prestige. So many people are new to cannabis and thoughtful packaging provides for a sort of vetting process. The consumer might not know much about marijuana, but when they look at Beboe, they can see that whoever made it is proud of it," according to Campbell.
"It earns people's trust. And I'm super proud of it."
Beboe's is the signature brand showcased at Barneys New York's new head shop. Visitors gawk at an array of pricey marijuana products displayed on a marble-dust-and-quartz-crystal slab. All of these products are made by Beboe.
There's a box of seven prerolled Beboe joints for $60. There's also a $25 tin of sativa pastilles and a special edition black-and-silver Barneys vape pen loaded with 120 puffs' worth of THC. It costs $60. Those that don't want to get stoned on THC can opt for CBD-infused serum bottles and face masks.
"All our products are for a dinner party or cocktail party -- and then how you recover from it," said Kwan, who formerly worked for Dolce & Gabbana.
"We took that creativity and sent it out into the world, because ultimately this is like a Trojan Horse . . . people who shop at Barneys are like, 'I haven't smoked weed in a long time, but tell me more about this.' "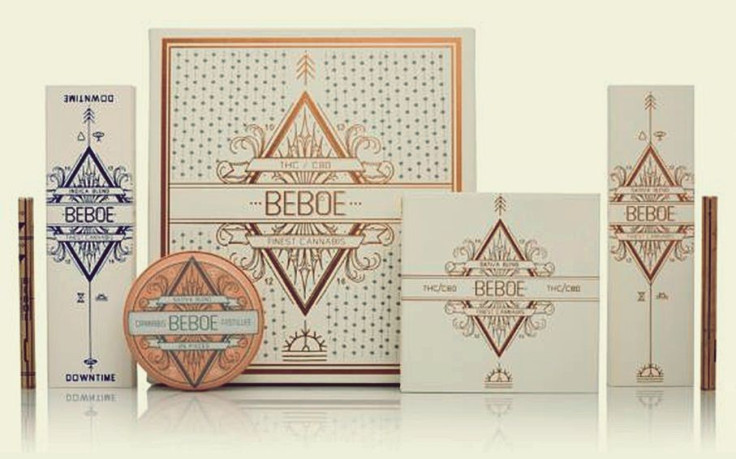 Published by Medicaldaily.com