Beer Contest Winner Dies: Joaquin Alcaraz Gracia Went Into Cardiac Arrest After Drinking 6 Liters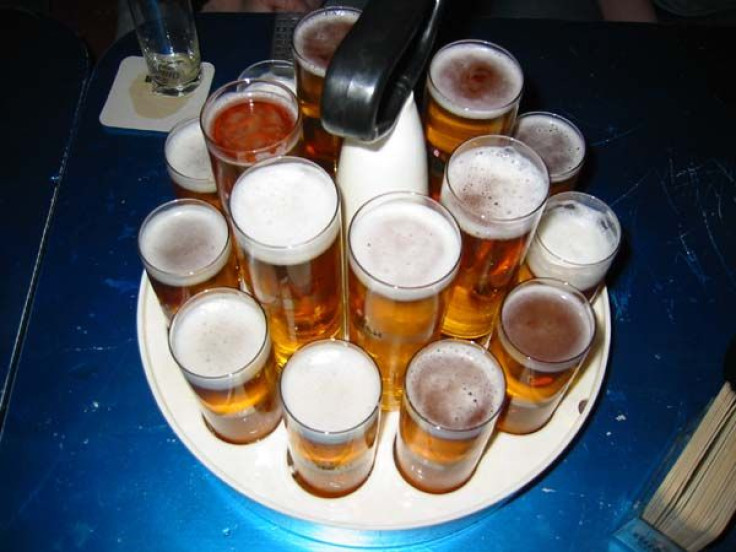 Joaquin Alcaraz Gracia was crowned beer drinking king at a competition in the Murcia region of Spain on Wednesday. But shortly after receiving his prize, Gracia began to vomit uncontrollably and subsequently died.
According to reports, Gracia drank six liters of beer in 20 minutes to earn the competition's top prize.
"He had drunk six liters of beer, and when he won he lifted the trophy. Then he just started to vomit without stopping and he never spoke again," one witness said,
Onlookers believed Gracia was suffering from alcohol poisoning, but by the time a medical team arrived the 45-year-old was already in cardiac arrest. He was pronounced dead upon his arrival to a local hospital Wednesday night.
Alcohol poisoning can occur after consuming large amounts of alcohol in a short period of time. The condition manifests by affecting breathing and heart rate. In very severe circumstances, as could be true with Gracia, alcohol poisoning can lead to death.
It seems the city's mayor and event organizers are hesitant to declare an official cause of death, but is widely believed by festival attendees that Gracia's enormous alcohol consumption in a short period of time was a contributing factor. According to the Huffington Post, Mayor Jose Manuel Gracia even tried to lower the reported amount the contest winner consumed from six liters to three liters.
The drinking competition, which has been held for over 15 years, is part of a annual festival that takes place in Murcia every year. Competitors must drink as many glasses of beer (large, liter glasses) as they can in 20 minutes.
There is no word as to whether the event has had incidents quite this dangerous in the past, but future contest plans have been suspended since the death of Gracia.
Published by Medicaldaily.com