Beer Yoga Is The Workout Class For People Who Don't Like Exercise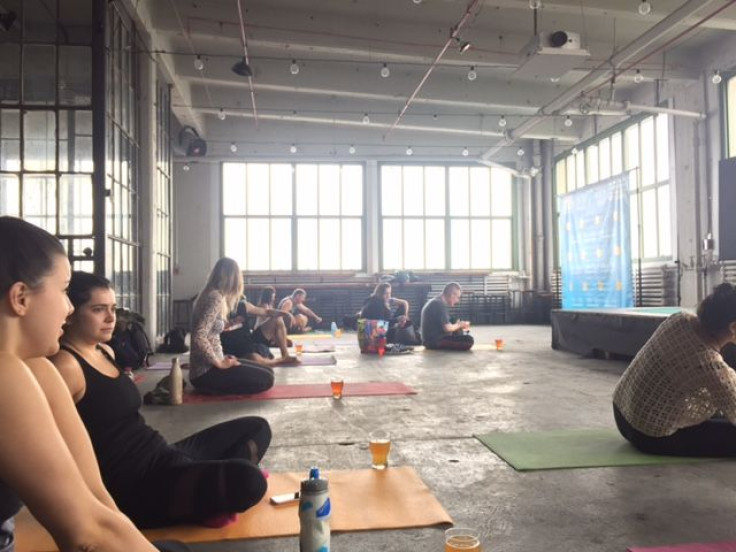 There's not a lot that can get me out of bed and into a workout mood on a rainy Saturday morning. But the promise of Beer Yoga provided enough motivation to make the trek from Queens to Brooklyn one drizzly New York weekend. The pairing of beer and yoga has become popular throughout the United States, with classes popping up not only in big cities like Los Angeles and New York, but in smaller spots like Omaha and Des Moines, too. In New York, Beer Fit Club partners with local breweries to host the monthly classes, which take place alongside barrels of the foamy beverage in the facilities in which they're produced.
Read: Yoga Accessories And Apps To Help You Get Started And Stick With A Routine
Each hour-long Vinyasa class incorporates a pint of beer into the sequences, with poses like "Drunken Warrior" and "Earn Your Beer." The very personable instructor Rosa Fava, who became a Beer Yoga convert after attending an event, eases you in with a warmup before adding booze into the mix. Settling into tree pose without spilling the drink balanced above your head really provides an additional challenge.
Started by Sophia Del Gigante, Beer Fit Club was the first to bring the trend to the greater New York area. After taking a Beer Yoga class in Los Angeles, Del Gigante brought it east and put her own spin on it by incorporating local, craft breweries.
The great thing about this untraditional trend is that it's fun even if you don't love yoga—or working out.
"I think of Beer Fit Club as fitness for the rest of us," Del Gigante says. "It's the least serious class you'll ever take. There's literally no judgement."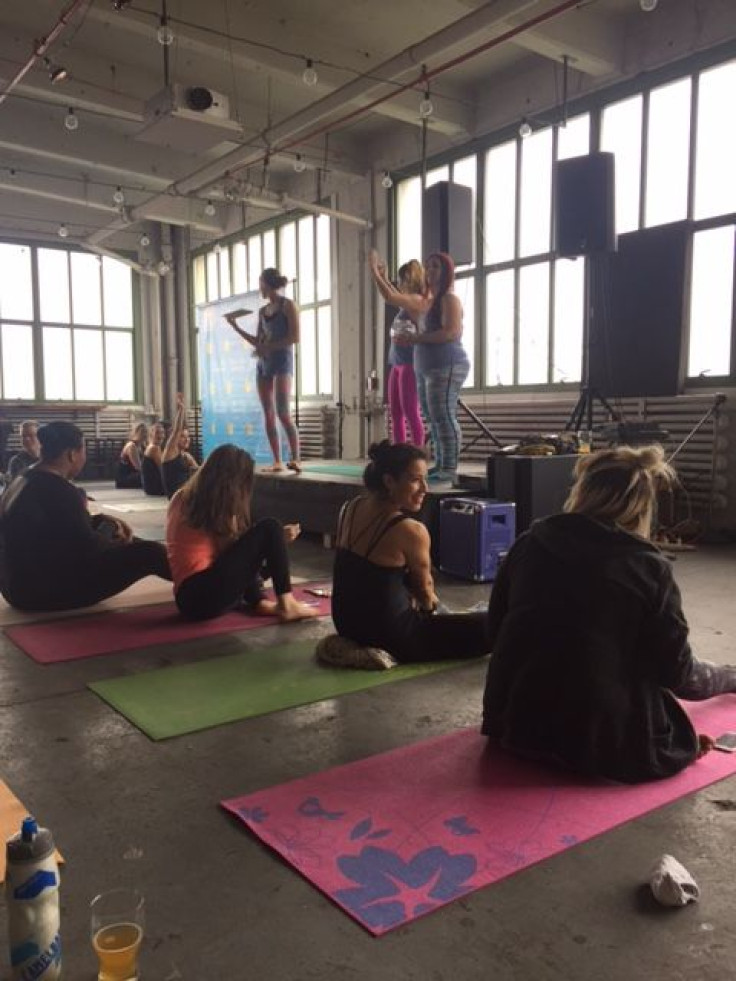 Admittedly, I only dust off my mat at the urging of a friend, but Fava is a great instructor who helped me understand the proper way to get into downward dog (I didn't even realize I'd been doing it wrong). Great for newbies (the sessions are often filled with first-timers), seasoned practitioners will enjoy the experience too, as I got a great strengthening workout. The poses are not any more complex, but Fava says incorporating the beer does provide some resistance training.
Read: Valium For Lower Back Pain? Diazepam As Effective As Placebo, Study Says; Yoga, Acupuncture And Other Alternative Treatments
After relaxing into Shavasana and saying our namastes, a bagel and cream cheese breakfast provided the perfect ending. Lineup Brewery owner Kat Martinez also walked guests through beer tasting flights for an additional charge.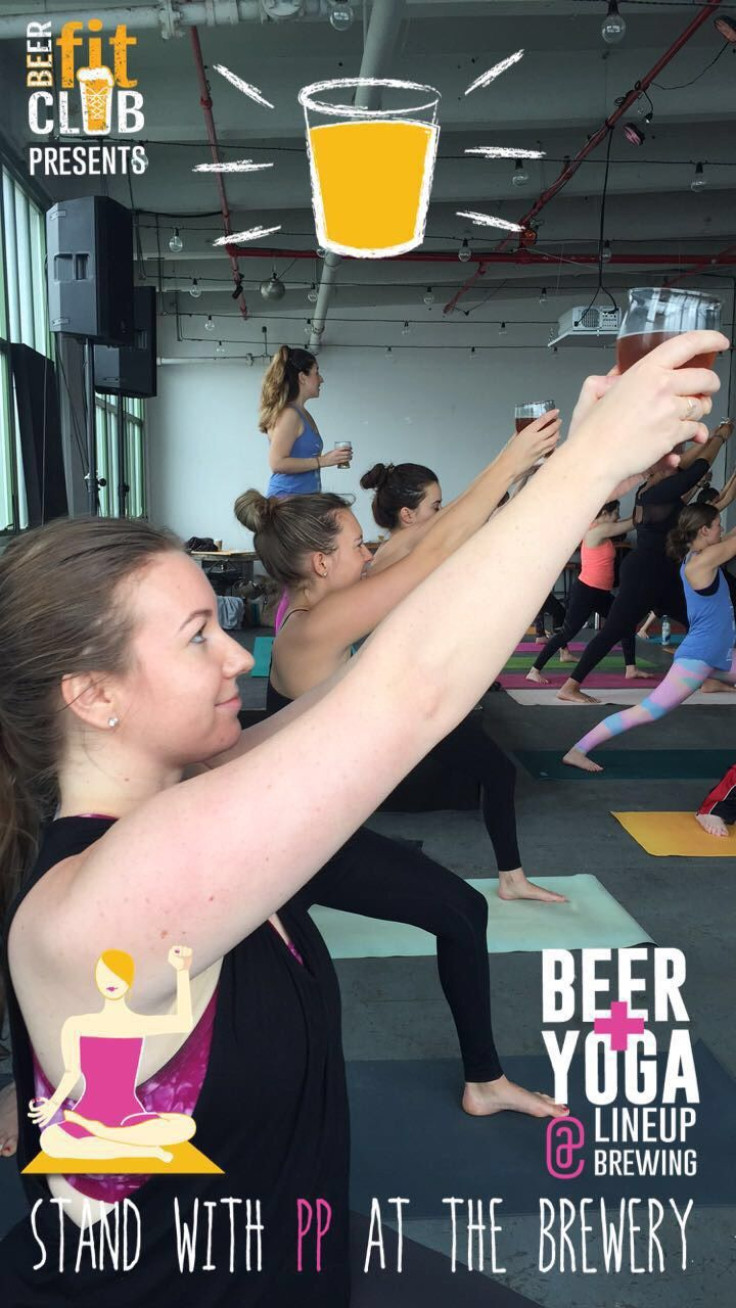 New Yorkers can head to one of the bi-monthly events offered at rotating breweries around the metropolitan New York area. For their next round, Beer Fit Club is holding a class at Bridge and Tunnel Brewery in Queens. Tickets to the event are $20, which is not BYOB, but is BYOM (mat).
See Also:
'Why I Don't Shave': Fitness Blogger Morgan Mikenas' YouTube Video Goes Viral
Fitness Video Games May Be Good For Cognitive Performance, Enhanced Memory
Published by Medicaldaily.com