Yoga Accessories And Apps To Help You Get Started And Stick With A Routine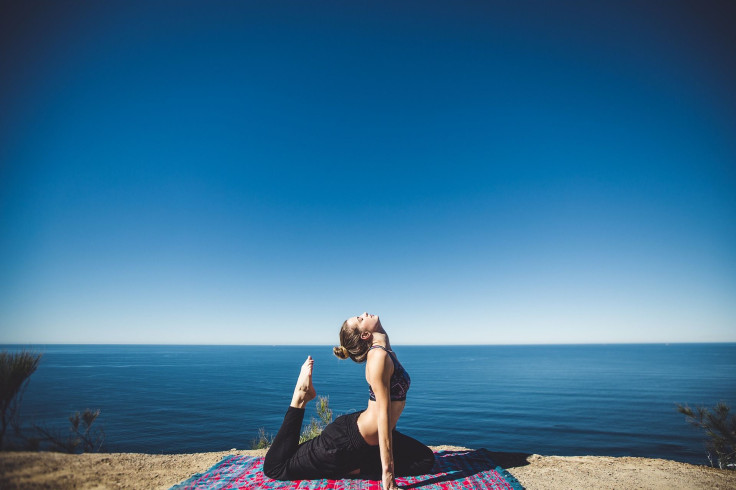 Yoga has a devoted following, with fans raving about its many health benefits. Of course, science also backs up the claims and Harvard Medical School associates the practice with lower blood pressure, weight control, and less stress. However, getting into the habit can be difficult, and sometimes intimidating, especially for beginners unfamiliar with how to twist themselves into awkward poses.
Read: The Science Of Yoga: Breathing While Stretching Into Poses Relieves Stress And Benefits The Body
To get started on your daily practice, here are five Yoga accessories that will motivate any beginner Yogi.
Featuring numbers and grids to help you correct positioning and alignment, this mat is a good pick for at-home practice. Every order includes a DVD that teaches the 30 core poses in Yoga and teaches you how to modify practice based on height and flexibility. Download the company's free iPad app to accompany your mat for a variety of breathing exercises and classes.
Breathing is an essential component of practicing Yoga, and this device acts as a coach to help you master breathing techniques as well as improve posture. Named after the term Pranayama, which means regulating breath, this wearable tracker sends an alert when your breathing or posture can be improved.
Studies have shown that music can enhance performance while exercising. According to the British Association of Sport and Exercise Sciences, this is because music can either make you feel less tired or increase your physical abilities. Create a customized yoga playlist with YogiTunes, that offers music for every sequence and lets you choose options based on "yogic moods."
Read: Take A Deep Breath For Stress Relief: Yoga Could Help Improve Mood, Reduce Waist Size, Study Shows
Whether you want to pick up Yoga for weight loss, a better night's sleep or relaxation, there's a plan for it on Daily Yoga. Offering video classes, tracker and community to chat with others, the app is an easy way to stay on track of your fitness goals.
These high-tech tights haven't debuted yet, but pre sales will start early this year. Using vibrations, which change in frequency and intensity based on body position and angle, the tights claim to guide wearers into practicing better posture.
See Also:
Why You Should Take That Nap: 5 Science-Backed Ways To Relieve Stress You'll Actually Want To Follow
The Best Vitamins For Skin Health: Why You Should Be Taking Vitamins A, C, And E
Published by Medicaldaily.com