Being Severely Obese Is Healthier Than Being Underweight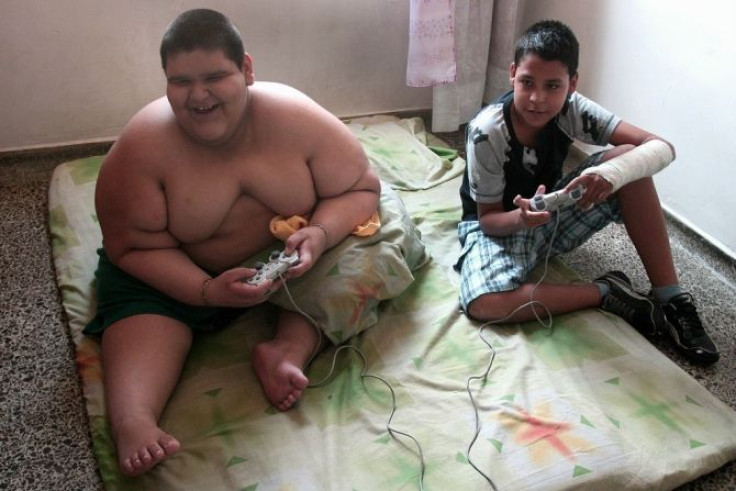 Being overweight or obese is often linked to an increased risk for health problems and early death, but a new study finds that being underweight is significantly more dangerous than being obese.
In fact, scientists found that when compared to people of normal weight, people who were overweight or obese had no increased risk of death, and people who were severely obese had a higher risk of premature death only if they had diabetes or hypertension.
"There is currently a widespread belief that any degree of overweight or obesity increases the risk of death, however our findings suggest this may not be the case," lead researcher Anthony Jerant, professor of family and community medicine at the University of California Davis School of Medicine, said in a statement. "In the six-year timeframe of our evaluation, we found that only severe obesity was associated with an increased risk of death, due to co-occurring diabetes and hypertension."
The study, published in The Journal of American Board of Family Medicine, was based on nationwide data from 2000 to 2005 of nearly 51,000 Americans between the ages of 18 and 90 years.
Researchers analyzed whether participants had conditions like diabetes or hypertension and categorized them as either "underweight," "normal weight," "overweight," "obese" or "severely obese."
Using the National Death Index, researchers assessed the mortality risk of the 50,994 people included in the study and found that people who were "severely obese" were significantly less likely to die than underweight people.
While those who were "severely obese" were 1.26 times more likely to die compared to people who were classified as having normal weight, those who were categorized as being underweight were nearly twice as likely to die than people with normal weight, regardless of whether diabetes or hypertension was present.
Researchers said that while studies based on data collected three decades ago found that mortality risk rose as weight increased, but examination of more recent data calls this assumption into question.
"Our findings indicate that the risk of having an above-normal BMI may be lower than in the past," said Jerant.
"While this study cannot explain the reasons, it is possible that as overweight and obesity have become more common, physicians have become more aware of associated health issues like high blood pressure, cholesterol and blood sugar, and are more aggressive about early detection and treatment of these conditions," he added.
Researchers noted that the six-year period of this study limits the ability to make conclusions about the link between unhealthy weight and risk of death over a longer timeframe.
"We hope our findings will trigger studies that re-examine the relationship of being overweight or obese with long-term mortality," said Jerant.
Published by Medicaldaily.com