Overweight and Obese Breast Cancer Patients Have Higher Rates of Disease Recurrence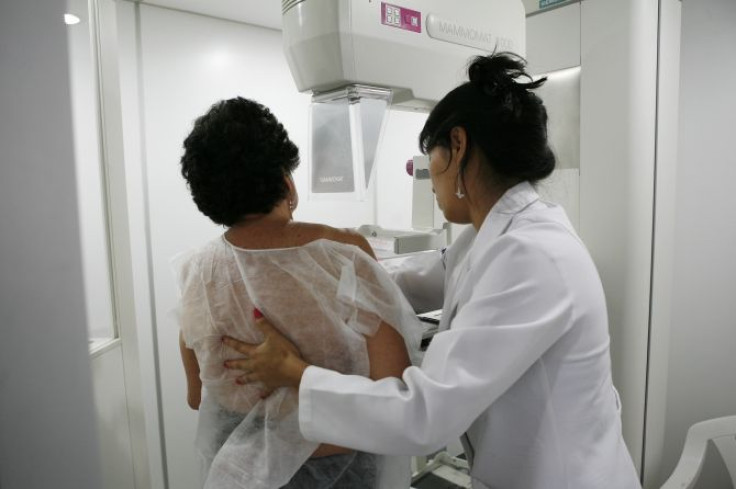 Overweight and obese women diagnosed with breast cancer have an increased disease recurrence risk and mortality risk compared to thinner women, according to researchers.
The findings were true even when chemotherapy doses were adjusted for weight, providing additional evidence that lifestyle factors can influence cancer patient outcomes, according to Dr. Jennifer Ligibel, a medical oncologist at the Dana-Farber Cancer Institute in Boston, and an associate professor at Harvard Medical School.
Ligibel and her research team analyzed data collected from breast cancer patients. About 1 percent of the women were underweight, 33 percent were normal weight, 33 percent were overweight and 33 percent were obese.
Researchers evaluated the relationship between the participants' body mass index and relapse-free survival and overall survival, and found that the heavier the patients, the less time they were likely to stay relapse free.
"We found that BMI was related to both relapse-free survival and overall survival; for example, the 10-year relapse-free survival of a patient who was overweight was 70 percent; compared with 65 percent for one who was obese," Ligibel said in a statement released on Friday.
Researchers noted that previous studies have shown that overweight or obese patients have a higher risk of disease recurrence, but scientists have often questioned whether obese women were receiving relatively lower doses of chemotherapy because of their weight.
"Our study mandated that each patient received a chemotherapy dose adjusted to her weight, so these results suggest that treatment factors are not responsible for the differences in recurrence rates seen in heavier women," Ligibel said.
She said that obesity is a modifiable risk factor, and while science has not yet confirmed that losing weight or exercising more frequently will decrease the risk of breast cancer recurrence, there are consistent links between lifestyle factors like diet, weight and physical activity patters to breast cancer prognosis.
"If future studies show that making changes in lifestyle behaviors for women with early breast cancer will improve survival rates, then lifestyle interventions may one day become a standard part of breast cancer care," Dr. Ligibel concluded.
According to conference chair David Cameron, a professor at the University of Edinburgh in Scotland, the latest findings are significant to breast cancer patients but "we need to recognize that the reason overweight women have poorer outcomes is not clear," he said in the news release.
"There are a lot of health reasons why overweight women should try and get back to a normal weight, but this is not always easy, and as the authors acknowledge, we don't yet know that losing weight after a breast cancer diagnosis will make a difference," Cameron noted.
The study will be presented at the 8th European Breast Cancer Conference on Friday, and until the findings are published in a peer-reviewed journal, the data and conclusions should be viewed as preliminary.
Published by Medicaldaily.com