Baby Bentley Yoder Survives Brain Surgery To Put Oversized Brain Back Into His Skull, Thanks To 3D Printing
Bentley Yoder, or "Captain Adorable" as his blue onesie reads, is bouncing back from reconstructive brain surgery with a strength well beyond his years.
The 7-month-old was born with encephalocele, a rare birth defect that causes the brain to grow outside of the skull. When the neural tube does not completely close during pregnancy, it leaves an opening in the midline of the upper back of the skull that the brain protrudes out of, according to the Centers for Disease Control and Prevention (CDC). An estimated 375 babies a year are born in the United States with Bentley's same condition, or about 1 out of every 10,000 births. And since surgery is the preferred treatment, Bentley's parents, Sierra and Dustin, sought out a surgeon who could help their son at 5 months.
"We just wanted to make sure that [our other son] Beau had a sibling," Sierra told The Washington Post.
It wasn't easy, Gizmodo reported: While Bentley seemed to be developing normally in spite of the condition, the Cleveland Clinic saw that the encephalocele didn't just contain tissue but structures vital to his cognitive function. This meant that surgeons couldn't simply remove it, which is normally what happens in the operation. Instead, surgeons would have to put the brain back in the cranium so that Bentley's cognitive function would be preserved, The Post reported.
This was presumably a concern for Dr. John Meara at Boston Children's Hospital, where the Yoders turned after the Cleveland Clinic wouldn't operate. Instead of ruling the surgery out, Meara decided to practice the procedure on a 3D-printed model of Bentley's brain to get a tangible idea of how much matter he and his team would be able to fit back into the baby's skull.
This is something scientists are doing more often to administer precise medicine and care. They have also used the technology to create organs from scratch. In 2014, surgeons were able to use a 3D printer to produce the world's first skull transplant. After extensive practice, Meara performed the surgery. Five hours after the fact, The Post reported, Bentley was doing well in recovery.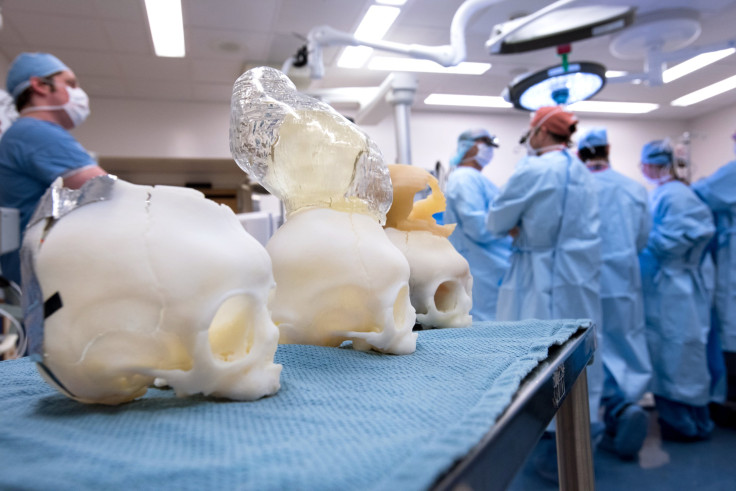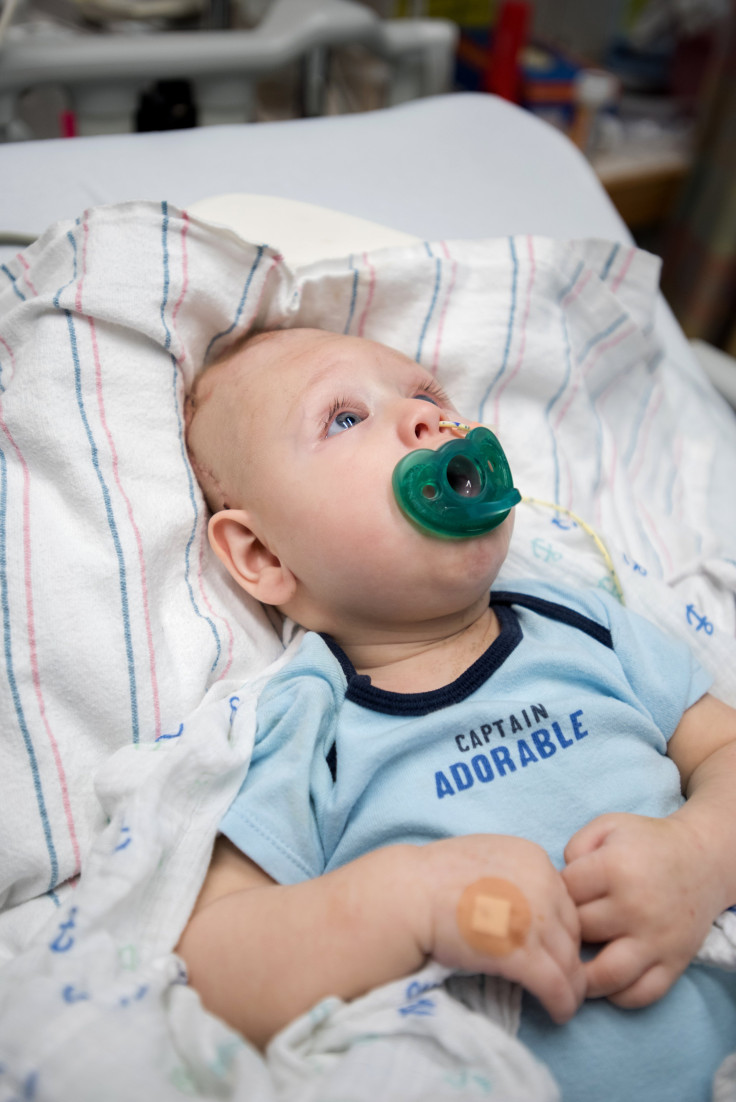 Bentley went back to the hospital a couple times to get excess fluid in his brain drained, but otherwise he's reportedly doing fine. Sierra told The Post that his hair has started to grow back, and that he's eating, smiling, and "jabbering." What comes next, though, remains uncertain.
"It was a lifesaving procedure," Mark Proctor, neurosurgeon in chief at Boston Children's, told The Post. "But it will not restore a normal life."
"Because of how different his brain really is, they have no one to compare him to," Sierra said. "We just have to take it step by step."
Currently, there is no way to prevent encephalocele — it's often found right after birth, but sometimes small versions in the nose and forehead can go undetected, according to the CDC. Preliminary research suggests that women who keep up their levels of folic acid, a type of B vitamin, may be able to reduce risk of this defect. The CDC's own guidelines recommend all women of childbearing age consume 400 micrograms of folic acid daily, which equals a single daily serving of most multivitamins and some fortified cereals. Other healthy measures such as not smoking and drinking during pregnancy, are believed to also prevent complications.
Published by Medicaldaily.com