Big Soda Suing San Francisco For Placing Diabetes, Obesity, Tooth Decay Health Warnings On Soda Ads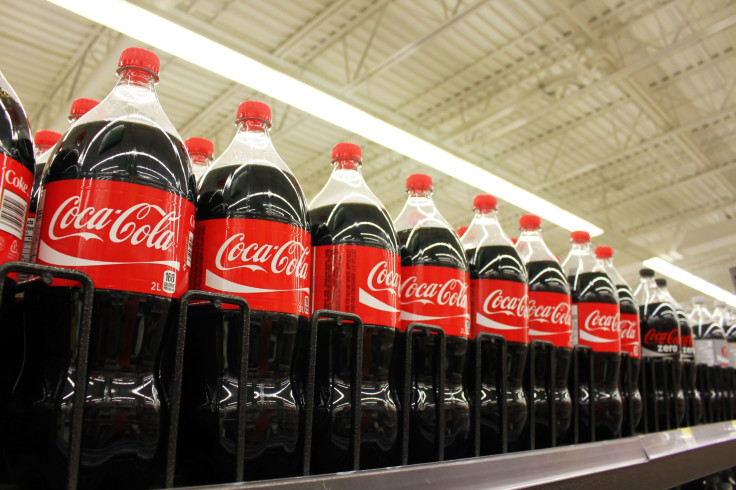 As more and more fast food restaurants are removing soda from their menus, and the amount of calories Americans are consuming goes down, it appears that we might be on the verge of a new health wave. But not so fast; Big Soda companies, which many California lawmakers view as partially responsible for the obesity epidemic, are fighting back.
The American Beverage Association, the soda industry's biggest trade body, is suing the city of San Francisco over new rules that will require warning labels on soda ads. The city is also implementing a ban on soda ads on city property. The rules would go into effect in July 2016, and the labels would read: "WARNING: Drinking beverages with added sugar(s) contributes to obesity, diabetes, and tooth decay."
The trade body claims that these rules are unconstitutional, and that San Francisco "is trying to ensure that there is no free marketplace of ideas, but instead only a government-imposed, one-sided public 'dialogue' on the topic — in violation of the First Amendment."
The 'New Tobacco'
This determination of soda companies brings to mind how tobacco companies fought against studies proving that tobacco caused lung cancer and other serious health issues in the 1950s and 1960s. These companies aren't going to give up without a fight, even though plenty of research has proven that soda is bad for your teeth, stomach, brain, heart, and metabolic system.
However, Big Soda might have a shot. After all, they defeated San Francisco in 2014, when lawmakers tried to tax sugary beverages. The soda industry spent $10 million to overcome the tax, which would have been imposed in a city that has aimed to be the first to cleanse its population of the detrimental effects of sugary drinks. The new San Francisco rules would place soda ads in the same category as alcohol and tobacco ads, which aren't allowed on public property.
California lawmakers fighting Big Soda, however, have hope for the future. "If you smoke in California now, you're a pariah," Kent Sims, an economist who has worked with the food industry, told The Guardian. "The goal here is to have sugary sodas permanently tagged as bad, bad, bad, just like cigarettes. We've already taken the first step."
Published by Medicaldaily.com