'Biggest Loser' Contestants Starved, Took Drugs For Dangerous Weight Loss Program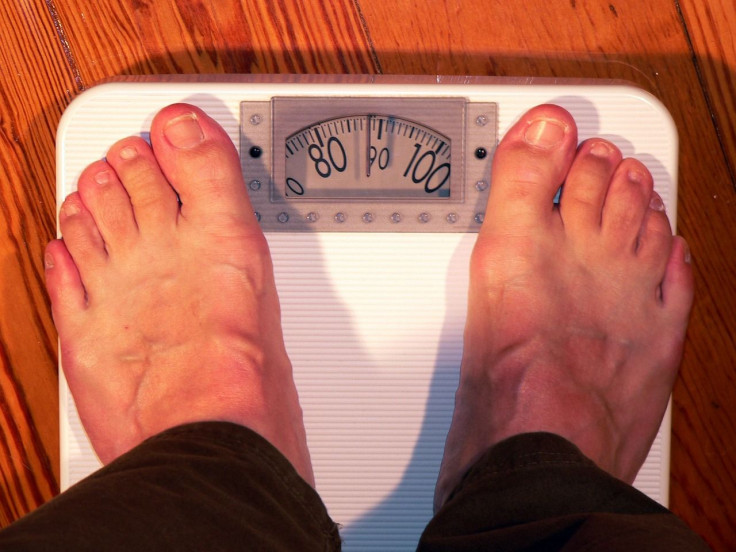 NBC's The Biggest Loser has seen controversy in the past — like when trainer Jillian Michaels was caught supplying her team with caffeine supplements to boost their weight loss. But it all seems to be coming to a head lately as more of its former contestants turn to the media to expose even more sinister secrets about the show.
Most recently, they've shared stories about how the show perpetrated negative body image, and how they gained most of their weight back shortly after its completion, calling into question the efficacy of the program. But perhaps most frightening are the rumors of how participants were expected to adhere to unhealthy diets and use drugs that stimulate drastic and dangerous weight loss.
Contestants were reportedly given caffeine pills, Adderall, and " yellow jackets " — pills containing ephedra extract, a supplement banned by the FDA in 2004 due to its potential cardiovascular effects — to speed up weight loss. They were also told to eat fewer calories off-camera, and encouraged to throw up, according to New York Post interviews with former contestants Lezlye Donahue, Suzanna Mendonca, and Joelle Gwyn.
A recent study from the NIH, published earlier this month, found that nearly all of 14 contestants who participated in the Biggest Loser 's eighth season gained a large chunk of their weight back. Dramatic weight loss based on starvation, drugs, and intense physical activity slowed their metabolism down to a point that made it much harder to maintain the weight loss in the following years. As a result, critics of the show see it as more of a gimmick than a legitimate weight loss program, as well as a negative way of viewing obesity.
The extent of the psychological distress caused by the unhealthy weight loss program, however, has yet to be measured. "'The Biggest Loser' doesn't save lives," Mendonca, who participated in Season 2 of the show, told the New York Post. "It ruins lives. Mentally, emotionally, financially – you come back a different person. Half the people from my season have gotten divorced. The ripple effect isn't just weeks or months. It's years."
The show's producers countered the attacks, noting that "The safety and well-being of our contestants is, and always has been, paramount," in a statement sent to the Post. "We prohibit the use of any illegal substances, in addition to the many other rules and procedures of the show that are designed to ensure safety."
The show, which began in 2004, features obese people who compete to win a cash prize by losing the most weight relative to their overall weight. Over the course of two months, they were assigned to a trainer who worked with them to develop a diet and exercise plan, but they were given various temptations as "challenges" throughout the show – like the ability to choose to eat a slice of cake for a potential cash prize. However, this notion of competitive weight loss with a focus on money and prizes is considered damaging from many a physicians' point of view.
But is The Biggest Loser truly the thing we should be focusing on? While the show may have maintained dishonest or unhealthy practices, it still holds the potential to be an effective obesity education tool. If the trainers and contestants approached weight loss from a more scientific approach, and concentrated on long-term weight loss and maintenance, then perhaps it could salvage itself.
Published by Medicaldaily.com