Bill Gates Says Much More Work Needed to Turn Tide of AIDS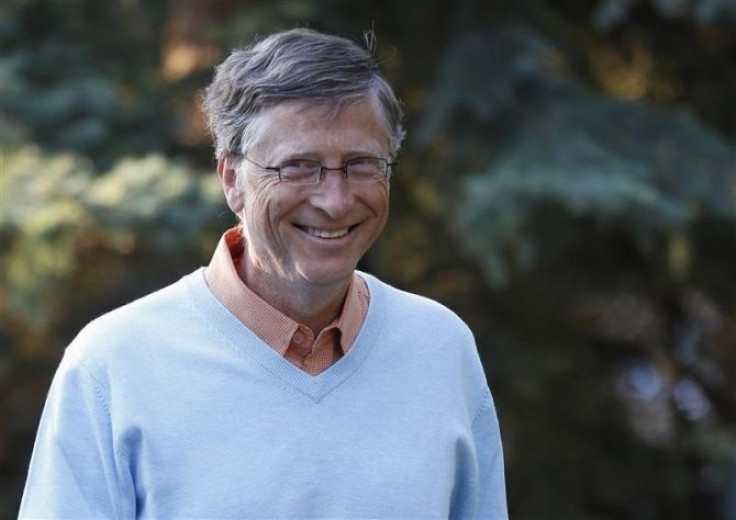 Philanthropist and AIDS prevention advocate Bill Gates said on Monday there had been significant advances in the fight against HIV/AIDS, but he was not ready to say the world was "turning the tide" on the disease, the theme of this week's International AIDS Conference.
Gates said the trajectory of the disease had certainly improved, noting figures the United Nations released last week showing global AIDS deaths last year fell to 1.7 million, down from 1.8 million in 2010.
But that still means far too many people are dying from AIDS, the multibillionaire co-founder of Microsoft Corp told Reuters in an interview at his offices in Washington, the host city of this year's AIDS conference.
"Is the end clearly in sight? No. Do we have the tools that will bring about the end? No," said Gates.
He said wealthy nations, which have been the primary engine for funding the research and the delivery of life-saving drugs to 8 million poor people, faced financial challenges that threatened AIDS funding.
If anything, now is the time to make sure AIDS remains a funding priority "despite the toughness that is out there," he said.
According to the U.N. report, funding for HIV prevention and treatment totaled $16.8 billion last year, with $8.2 billion coming from wealthy international sources, including the United States, which donated nearly half of it.
But poor and middle-income countries are shouldering more of the HIV burden, spending $8.6 billion last year, surpassing the contributions of affluent donor nations for the first time.
So far, the Bill and Melinda Gates Foundation has handed out $2.5 billion in HIV grants, and committed a further $1.4 billion to the Global Fund to Fight AIDS, Tuberculosis and Malaria.
The biggest chunk of the foundation's HIV spending is on an HIV vaccine, one of the tools Gates sees as essential to ending the AIDS epidemic.
Gates, who met with vaccine experts on Monday, said they were making "really good progress," but they still needed to come up with a good vaccine candidate and then test it in a series of clinical trials.
"There is a very good chance it will be a decade plus before we'll have the thing," he said.
@ 2012 Thomson Reuters. All rights reserved.