Birth Plan Overhaul: Brazil Hopes To Reduce 85% C-Section Rate And Change Public's Attitude Toward Natural Births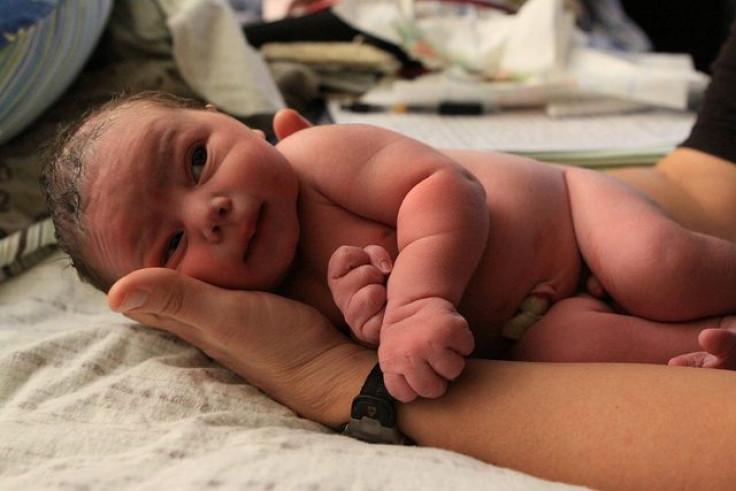 Dr. Alexandre Sasaoka, an obstetrician working in an upscale maternity clinic in Sao Paulo, Brazil struggles to remember the last time he delivered a baby naturally. This is because Brazil has one of the highest rates of cesarean deliveries in the world, with some hospitals reporting 99 percent C-section. However, a new government initiative aims to shave down these high figures.
According to Brazil's pro-natural birth initiative, doctors must now inform women about all the risks associated with C-section births and ask them to sign a consent form before performing the operation, the BBC reported. The new ruling also states that doctors must justify the reasoning behind their C-section before proceeding with the operation, and must fill in a complete record of how the labor and birth developed step by step. The government hopes the initiative will help to reduce the country's exceptionally high C-section rate, something that Brazilian pediatrician Luciana Herrero described as an "international shame."
The World Health Organization recommends that a nation's cesarean section rate should not be higher than 10 to 15 percent, but many countries greatly surpass this recommendation. In the United States, around a third of all births are C-section, and in the UK, nearly one in four women chooses to deliver this way. However, despite the current trend in favor of C-section births, few nations can touch Brazil figures. Eighty-five percent of all births in Brazilian private hospitals are cesareans, and in public hospitals the figure is 45 percent, the BBC reported.
The reason for Brazil's high birth rate is complicated. For one matter, booking a C-section beforehand ensures a new mother will have a hospital bed, a commodity that has become quite rare in the South American nation. Hospital beds are almost exclusively reserved for women undergoing C-sections, Newser reported.
In addition, in Brazil, vaginal birth is considered taboo, since many women regard natural childbirth as "uncivilized and primitive." In private hospitals, C-sections are seen as a status symbol, NPR reported. Unfortunately, money also seems to be one of the main drivers behind Brazil's high C-section rate. Brazilian doctors get paid more to perform C-sections. They also report feeling more in control during C-sections and therefore more protected from litigation.
While C-sections are sometimes necessary, when done unnecessarily, they can pose a danger to both mother and baby. Generally, women who have C-sections take longer to recover from giving birth and report residual pain for longer when compared to women who deliver vaginally. And although risk of life-threatening complications from birth are rare, women who undergo C-sections are three times more likely to suffer from serious birth complications, such as severe bleeding, blood clots, and major infection when compared to women who give birth naturally, according to Consumer Reports.
"C-sections increase the risk of mortality and complications, but we're just becoming aware of the down stream affect," Dr. Kent Heyborne, chief of obstetrics at Denver Health Medical Center, explained to Consumer Reports.
Published by Medicaldaily.com