Birth Rate Increased After Spanish Soccer Club's Triumph; Regional Events Can Affect 'The Weight Of Passion'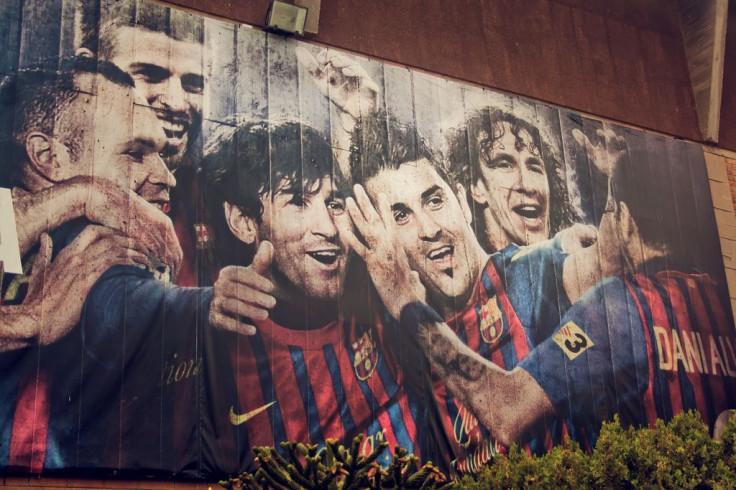 One way to gauge a country's obsession with a sport is observing how the success of one of its teams not only becomes stuff of legend but also creates a demographic anomoly.
In May 2009, FC Barcelona won the UEFA Champions League Final against Manchester United, earning its third major soccer (or "football" for the non-American) trophy of the year. According to a study in the British Medical Journal, births in the Catalan region of Spain, where Barcelona fans reside, shot up by 16 percent nine months after this sporting achievement. The detetction of this trend isn't exactly news to locals in the region, where an informal survey of five hospitals at the time led many to believe that the increase in the number of births actually reached 45 percent. This local boom was called "the Iniesta generation," which is based on a Barcelona player, Andrés Iniesta, who scored a last-minute goal against an English team, Chelsea, resulting in the team reaching — and winning — the final of one of soccer's biggest tournaments in 2009.
In an effort to officially confirm the extent of this jump in the number of births, health and statistical researchers took a close look at local birth data from 2007 to 2011. They found a 16 percent increase in births in February 2010 as well as an 11 percent increase the following month compared with the other years surrounding that time. "[O]ur results may have several different interpretations," the authors write. "One is that human emotions on a large scale can profoundly affect demographic swings in populations, that national or regional events can reduce the weight of reason and increase the weight of passion."
Jesus Montesinos, of Xarxa Assistencial Universitària de Manresa, in Barcelona, Spain, and colleagues added that despite being observational, the findings still provide "a better understanding of human behavior, improve health care planning, and even aid government policy makers in stimulating or reducing birth rates." With toungue-in-cheek, the authors suggested that in order to "bridge the gap between observational and trial data, it would help greatly if Iniesta were willing to replicate his intervention, although the cost of such a study could be prohibitive, not to mention harmful, to the reference group (Chelsea)," the study authors conclude.
In 2003, The Telegraph reported that England and Wales experienced a "slight rise" in birth rate (0.25 percent) due to England's success in reaching the World Cup's quarterfinal the year before. This was comparable to England's timely increase in birth rate after winning the World Cup in 1966 as well as reaching the quarterfinals in 1970 in the same competition. But studies have also looked into the dark side of sports' emotional charge. An American study in 2011 found a 10 percent increase in the rate of at-home violence by men against their wives and girlfriends when the abuser's team in the National Football League suffered an unexpected loss.
Published by Medicaldaily.com